Momentum Fuel Technologies adds roof-mount system to CNG fuel system solutions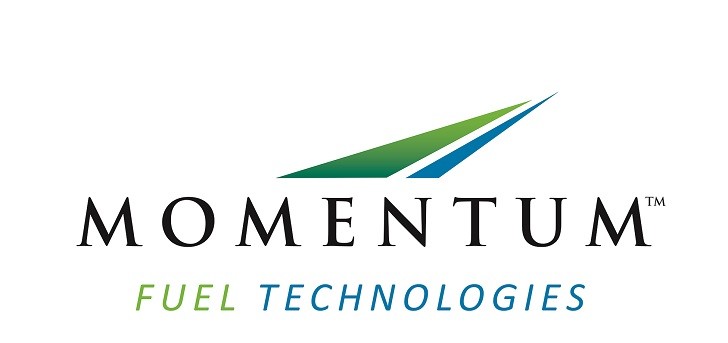 Momentum Fuel Technologies is introducing two roof-mount configurations specially designed for the refuse industry to its line of compressed natural gas (CNG) fuel system solutions for Class 6 to Class 8 trucks.
"Our refuse customers continue to tell us they are interested in improved natural gas options, and the roof-mount system is designed to support the unique needs of this important market segment," said W.M. "Rusty" Rush, Chairman, CEO and President, Rush Enterprises, Inc.
The roof-mount system is available in both four-tank 70 diesel gallon equivalent (DGE) and five-tank 87 DGE configurations, and is designed to be a lighter and more efficient system when compared to industry standard 60DGE/75DGE roof-mount configurations. The system is fabricated with high-strength steel and lightweight aluminum. The tanks are made of 3M nanoparticle-enhanced matrix resin technology and are designed to be lighter than others in the industry.
Mike Zimmerman, General Manager of Momentum Fuel Technologies said, "We are also excited to announce that we will work with McNeilus and other refuse body manufacturers to ensure the entire line of Momentum CNG fuel systems is integrated with refuse bodies and a wide variety of other truck bodies to meet the needs of our waste customers."
The system's fuel management module (FMM) houses the electronics, fuel filter and fuel-fill receptacles and is conveniently located where the driver fuels the truck. Constructed of highly durable aircraft aluminum with a powder-coated exterior finish and Huck-bolted access cover, the compact design incorporates Parker O-ring fittings, gauges, fill ports and valves with a simplified filter access through the bottom of the module. The FMM works in conjunction with the RushCare telematics platform, allowing fleet managers to monitor their usage stats and better manage their fuel consumption.
According to the company, Momentum's roof-mount systems provide the industry's best capacity by using tanks which are one inch larger in diameter than competitive systems and hold more fuel in the same amount of system space as most existing designs. Fuel utilization is improved due in part to an efficient fuel pressure regulator with a high-capacity filter manufactured by Parker, which is also part of the FMM. With this regulator, drivers can go further on a tank of fuel when compared to current system limitations, as the regulator enables the vehicle to operate from 3,600 pounds per square inch (psi) when full to a minimum 230 psi. The regulator is designed to reduce leak points and weight, and the high-capacity filter is larger than most competitive products, so it can be serviced less frequently.
"With the technologies built into our system, the usable capacity of these new roof-mount systems is a game changer," said Zimmerman. "Our customers can now have the range of five tanks in a four-tank package," he said.
The design of the nose of the roof-mount system incorporates three separate alloy steel pieces to protect the CNG system from tree limbs and other damage. If damage to the nose does occur, it is easier, safer and less expensive to repair or replace one or more segments rather, than the entire nose.
The comprehensive pressure relief device (PRD) network vents fuel in the system out through vertical vents in case of fire or other emergency. The PRD is engineered for rugged off-road use, safety and durability and is fitted with weatherproof caps to protect the system from environmental elements. The PRD lines are coated in red to indicate to service personnel that the entire system must be completely purged before servicing the PRD system.
"Our systems are designed with safety concerns specific to this industry in mind, and with the ability to closely monitor fuel consumption through telematics, managers will have the data and intelligence they need to make important business decisions about their fleets," Zimmerman added.
New and replacement parts for these systems are manufactured in-house by Momentum Fuel Technologies, ensuring quality and improving speed to customers.
Related Articles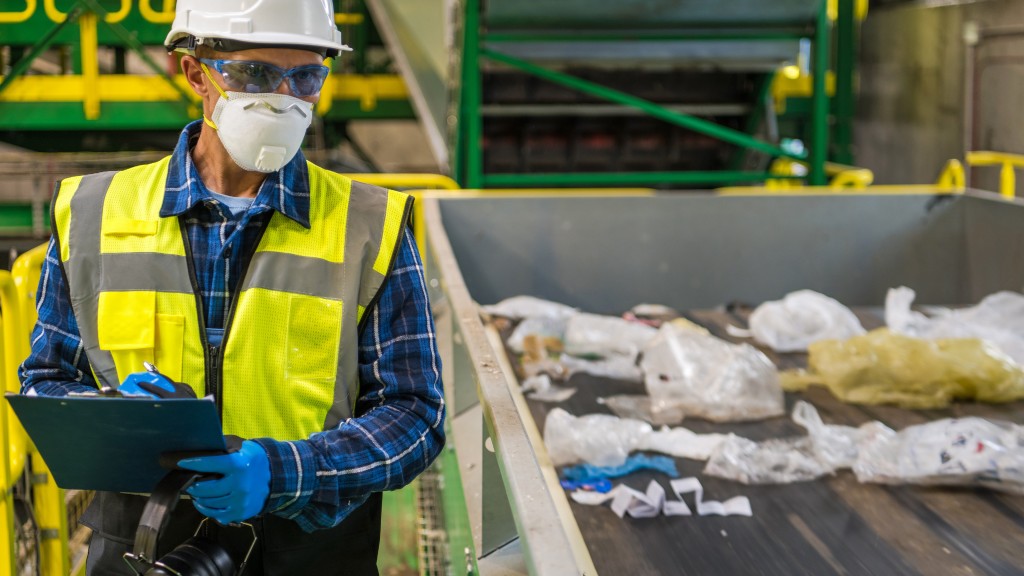 Global Recycling Standards Organization appoints new interim executive director