McNeilus brings nine vehicles and 25 years of refuse service and innovation to WasteExpo 2016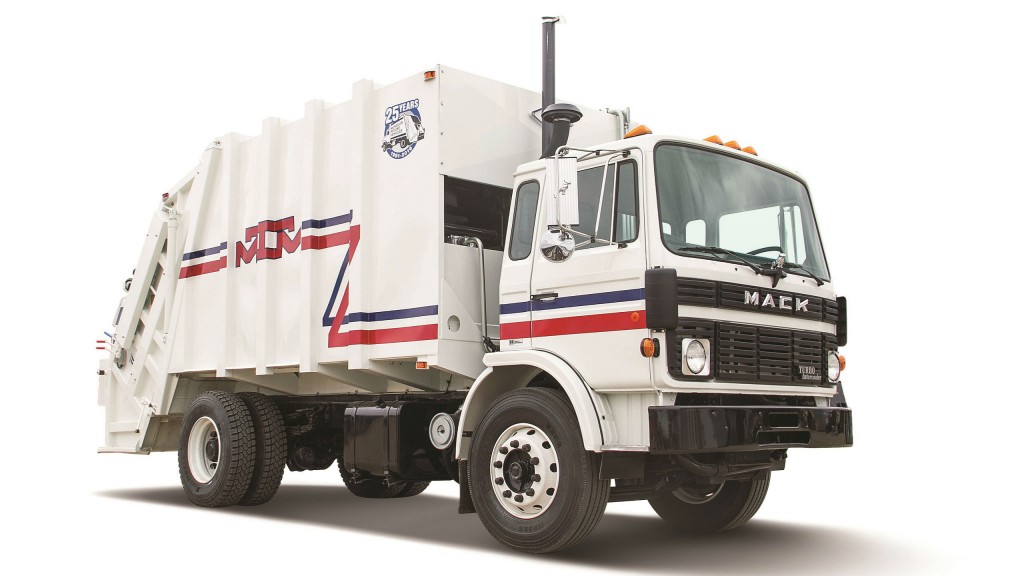 McNeilus Truck & Manufacturing, Inc., is bringing 25 years of service and innovation to WasteExpo 2016, June 7-9 at the Las Vegas Convention Center in Las Vegas, Nevada. Celebrating 25 years in the refuse industry, the company will showcase two McNeilus vehicles in booth #1402 – a restored PacStar Rear Loader and an enhanced Meridian Front Loader – as well as an IMT Dominator mechanics truck. Six additional McNeilus vehicles will be featured in partner booths throughout the tradeshow.
"Twenty-five years ago McNeilus entered the market with the PacStar Rear Loader, much like the one we'll have on display," said Brad Nelson, president, McNeilus Truck & Manufacturing, Inc., and Oshkosh Corporation's Commercial Segment. "During those 25 years we've carefully listened to our customers, constantly improving our products and services to exceed their expectations in uptime and performance. Today, our dedicated, direct-to-you sales and support network has grown to include international sales and support."
At the time of its introduction in 1991, the PacStar Rear Loader set new benchmarks for durability and reliability. The PacStar model on display at the booth, which features a chassis restored by Nuss Truck, hauled 17,621,920 pounds of trash over 87,022 miles in its lifetime. This original workhorse of the McNeilus fleet evolved into the McNeilus Standard Rear Loader and other innovative models that today account for McNeilus sales of more than 24,000 rear loaders.
Gary Husseman of Rockville (Indiana) Trash Removal was the original owner of the restored PacStar, soon after it came out of production. And, he stayed with the McNeilus brand throughout his 26 years in the industry.
"McNeilus packers just perform better than anything else," said Husseman. "I just like the McNeilus packers better. I've never had any major problems with them. They pack all the trash you want them to."
The McNeilus booth will also feature the innovative and enhanced Meridian Front Loader, which balances a high payload with lower body weight for advanced hauling performance on commercial and residential routes. The truck is an industry leader in durability with a 14-ton carrying capacity. The clear headframe improves accessibility and serviceability, and relocation of hydraulic and electrical components prevents contact with hot exhaust and debris.
The Meridian design also includes 10,000-pound-rated arms, side-of-body electric over hydraulic valves for better control and smoother operation and the largest available hopper access door.

McNeilus' Street Smart brand will be another primary booth feature, showcasing a dedicated, factory-direct sales and support network. With nearly 30 strategically located North American branches and service centers, local customer support is available before, during and after the sale. McNeilus customers can take advantage of flexible in-house financing options, trade-in and used equipment opportunities, along with a national service team that provides on-site product and service training.
The Street Smart Parts display will highlight the 24/7/365 availability of quality OEM parts and parts for any make or model. Street Smart Service also offers 24/7 technical support over the phone, and certified technicians are on-call in local service centers to repair or refurbish any make or model. The Street Smart by McNeilus brand also offers solution-based programs and options, such as:
Street Smart Vision, offering fleet management software and 360-degree visibility solutions.
Street Smart Contamination Control, to help protect and extend the service life of a fleet, and Excalibre cylinders, with a patented design that provides the best protection against hydraulic contamination and corrosion.
Automated carry can refurbishment program that delivers new-equipment reliability at a lower cost than buying new, ranging from minor repair work to major refurbishments.
Another exclusive McNeilus brand, NGEN CNG (compressed natural gas) systems and services, will feature a display detailing the configurations to meet the needs of any fleet vehicle.
Expo attendees will also find these McNeilus vehicles at various locations throughout the convention center:
Two Meridian Front Loaders (each with a 40-cubic-yard capacity) at the Peterbilt and Rush Refuse Systems booths
M5 Rear Loader (with an 11-cubic-yard capacity) in the Rush Refuse Systems/Hino display area outside the hall
Heavy Duty Rear Loader (with a 25-cubic-yard capacity) at the Freightliner booth
Atlantic Front Loader, featuring the McNeilus NGEN Tailgate CNG system, at the Mack booth
Atlantic Series Front Loader in the Mack Ride & Drive event
Finally, a McNeilus Atlantic Series Front Loader that features a 40-cubic-yard capacity, 10,000-pound-rated arms, Excalibre packing cylinders, LED fender lights, hopper work light and camera assist lights, service lift and camera system will be part of a live auction at the Environmental Research & Education Foundation (EREF) booth on Wednesday, June 8 at 4 p.m. The auction generates funds to assist the EREF's scientific research and educational initiatives for sustainable waste management practices.
Company info
Related products
Related Articles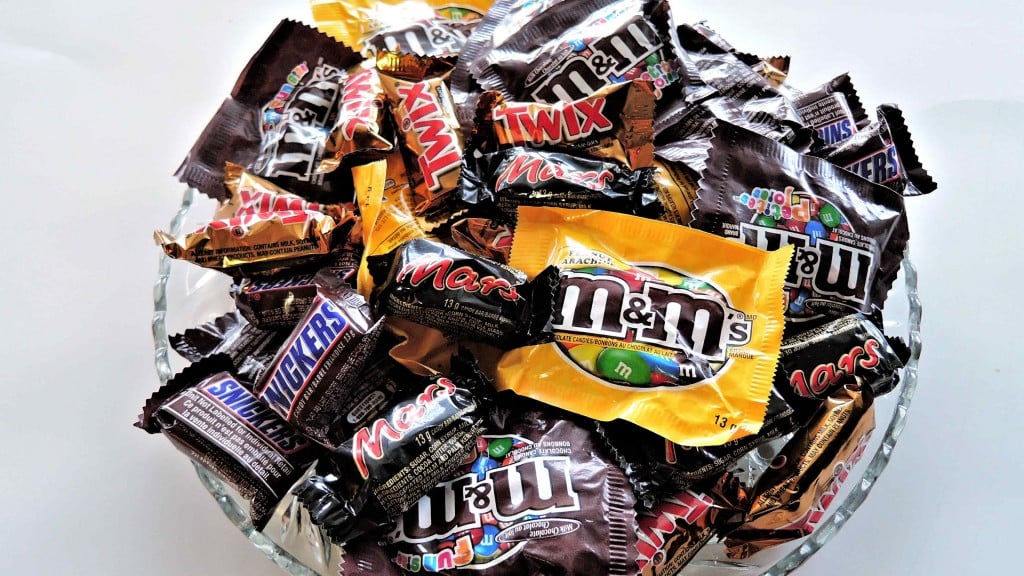 Rubicon launches Trick or Trash 2022 campaign to recycle Halloween candy wrappers