Moley Magnetics, Inc. promotes new national sales manager
Attachments & Equipment Division presents promotion to Jeff Seavers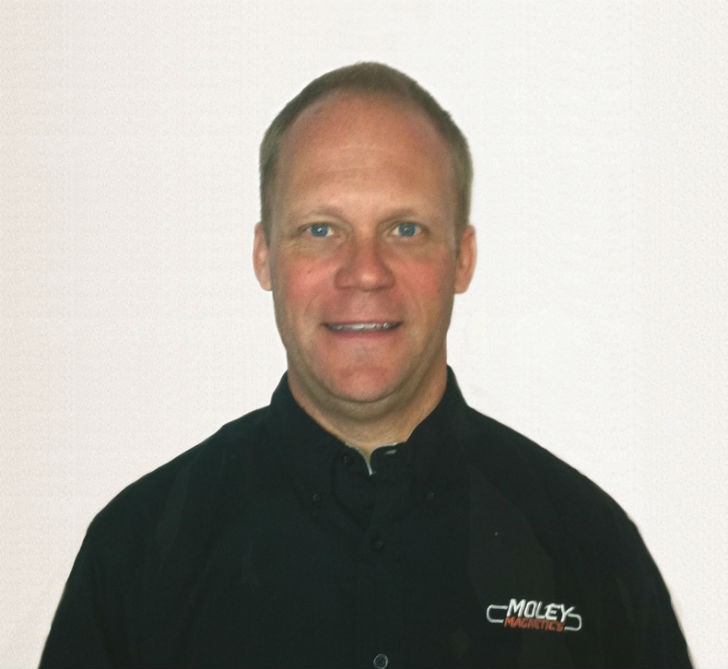 Moley Magnetics, Inc. has announced the promotion of Jeff Seavers to National Sales Manager. As Moley Magnetics business expands in the U.S. and abroad, Mr. Seavers' extensive experience will strategically strengthen the company's position as a manufacturer, supplier and service leader in attachments & equipment solutions.
Jeff Seavers, Moley Magnetics Great Lakes Territory Manager for the past three and half years, has accepted the new role of National Sales Manager. Effective immediately, Seavers will manage all the aspects of sales for the outside sales group in the Attachments & Equipment Division. In addition to Jeff's management responsibilities, he will also be handling Western Canada, Mexico and all US accounts west of the Mississippi.
Jeff lends a wealth of knowledge, deep-domain relationships and business development expertise to the growing Moley Magnetics team. Seavers has been successful in developing new business with numerous industries including Scrap, Demolition, Railroad and Waste, as well as distribution. Prior to joining Moley Magnetics, he spent over 20 years in developing, maintaining and growing industrial accounts in various capacities including the position of Sales Engineer at Pyrotek, Inc.
Jeff holds a bachelors degree from Indiana University specializing in Business Management & Marketing. He also earned a Business Management degree from Manchester College.