Compact Stokkermill SM Series Granulators
Latest processor from Moley Magnetics can granulate 170 pounds of wire at rates up to 1,750 pounds per hour, to 99.9% clean material.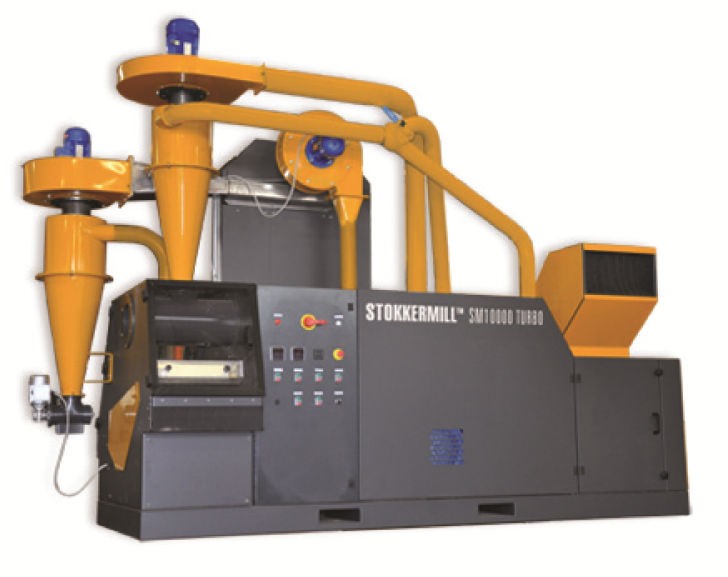 The Stokkermill line of SM Granulators, distributed exclusively in the US & Canada by Moley Magnetics, Inc., are designed as robust, compact, dependable machines for recyclers, who want to turn coated wire into Bare Bright. With the SM1100 Series Standard, or Plus model, with compact dimensions of 42" X 67" X 79", a recycler can granulate from 170 pounds of wire at rates up to 1,750 pounds per hour (depending on the type and thickness of the wire) to 99.9% clean material. These units require no forced cooling, are extremely energy efficient and yield fast return on investment. Units will process a variety of materials including wire, radiator cores, car looms, ACRs, and more, separating out copper, aluminum, plastic and steel. According to Moley Magnetics, they not only provide sales, but also have the keen ability to help strategize with customer's to smoothly incorporate a systematic approach to solving individual recycler's needs. Whether material is hand fed or fed via "smart" pre-shredder/conveyor systems, Moley Magnetics has a range of solutions, from the compact SM series, to Multi-Flex Turbo units which can process up to 5,000 pounds per hour.
Key FEATURES/BENEFITS of SM Granulators
Easy to operate
99.9% Clean Material
SM Series do not required forced cooling
Compact blueprint
Energy efficient
Any voltage (Single or 3 Phase)
Handles fine hair wire to heavy core power cables
Handling can be manual or through a pre-shredder and intelligent conveyor system