Machinex announces changes in ownership and revamped managerial team
Strategy to ensure Machinex' place among world leaders in sorting technologies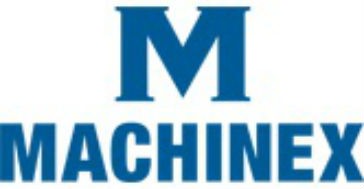 Machinex Group officially announced an important change regarding the company ownership. Mr. Nicolas Belanger, co-owner of Machinex Group, formally sold his stock in the company on Friday, April 22nd, 2016, which makes Pierre Paré the sole owner of the company. Machinex says they acknowledge Nicolas Belanger's valuable contribution to the organization during the past 20 years and wish him great personal and professional success in future endeavors.
During this transitional process, Machinex has put together a new organizational structure, with over 40 years of combined experience in the material recovery and recycling markets, to ensure continued success with customer relations, guaranteed technical expertise, and to oversee company development. Pierre Paré, Machinex President and CEO, is proud to announce the promotion of three Machinex employees:
Mr. Chris Hawn, who has worked at Machinex for the past six years as North American Sales Director, was appointed to Executive Vice-President Sales & Business Development. Mr. Hawn helped broaden sales and business development in the North American market for the company and will continue to ensure this role while also being in charge of all business growth plans.
Mr. David Marcouiller, who has worked at Machinex for the past thirteen years as a Project Manager and a Sales Project Director in North America, was appointed to Executive Vice-President Sales Engineering. Mr. Marcouiller has valuable expertise in sorting system design and will ensure all quality standards of the sorting solutions are maintained according to the continuously evolving market needs.
Mr. Jonathan Menard, who has worked at Machinex for the past eight years as a Sales Project Director, was appointed to Executive Vice-President Sales & Strategic Positioning. Mr. Menard, who has worked mostly on European and international markets, has developed a great expertise in the waste-to-energy and mixed waste processing projects. He will continue to expand the Machinex presence on the international scene while also positioning the company in the North American emerging markets.
According to Machinex, this revamped Sales and Engineering Managerial Team guarantees the company will stay among the world leaders in the sorting technologies field and ensures that customers will continue to enjoy the benefits of Machinex' advanced technologies and personalized approach for their specific material recovery facility and other recycling needs.