Eriez introduces Rare Earth Roll Conveyor to reliably recover and concentrate stainless steel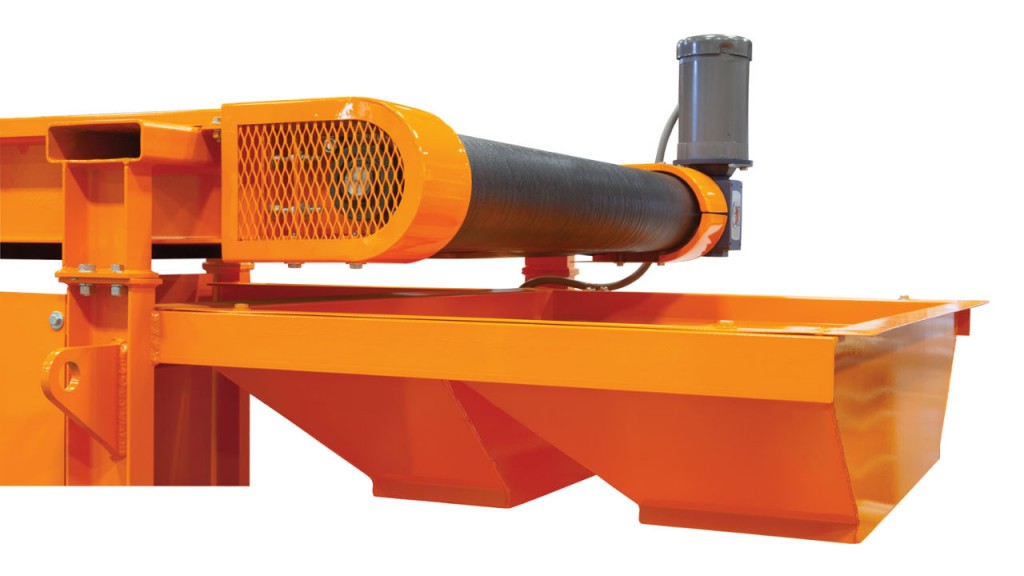 Eriez recently unveiled its innovative new Rare Earth Roll Conveyor at the 2016 Institute of Scrap Recycling Industries (ISRI) trade show, held at the beginning of April in Las Vegas. According to the company, this revolutionary product allows customers to reliably recover and concentrate stainless steel from one of two material streams: "Zurik" conductive fraction from a fines -1" sensor sorting machine or waste fraction (drops) from a fines -1" eddy current separator.
"For wire chopping facilities, this new Rare Earth Roll Conveyor is a game-changer," says Mike Shattuck, Market Manager-Metals Recycling. "It is the most effective solution offered today for removing stray stainless steel prior to any chopping lines."
Chris Ramsdell, Product Manager-Recycling, explains, "Even a minute amount of stainless steel in the stream can cause expensive damage to blades on wire choppers." He continues, "Our new Rare Earth Roll Conveyor outperforms competitive units with its incredibly high strength rare earth roll. With a magnetic field strength in excess of 20,000 gauss on the roll surface, this is the strongest permanent magnet available anywhere."
Eriez says they incorporated decades-long experience manufacturing rare earth rolls into the design of this new Rare Earth Roll Conveyor. The conveyor is designed on 5' centers with a high strength magnetic head pulley (the rare earth roll). It features a 17 mil Kevlar belt to convey material over the rare earth roll. The belt is very thin to provide for maximum magnetic field strength on the belt surface, but the Kevlar material is also high strength for wear resistance. At the discharge of the rare earth roll (magnetic head pulley), an adjustable splitter assembly provides a split between a weakly magnetic stainless steel fraction and a non-magnetic material fraction. Input material must be magnetically treated prior to reaching the Rare Earth Roll Conveyor to avoid damage to the belt.
Eriez experts work with customers to design a complete system to remove any ferrous materials with drum magnets and/or magnetic head pulleys prior to processing on the Rare Earth Roll Conveyor.
Related Articles
Traditionally, waste management companies have operated using a simple "management of waste" approach to operating a MRF. Throughput targets and continuous operation (minimal downtime) were the main driving forces. The industry has changed however, and the focus moving forward is now on optimizing system performance and reliability, in conjunction with increasing recycling rates and a drive for a "greener" and more sustainable tomorrow.
When considering the addition of, or upgrade to, an "intelligent" MRF, for municipalities or private operators, the main factors should always be the client's (operator) current requirements, and evolving market needs, which include throughput, reliability, output quality, and adaptability. Equally important is a full understanding of what is really expected from any proposed system. Having an engaged and focused mindset for the project with the client from the beginning, will impact and drive the entire design process. This then impacts the overall project result, through to the productive, efficient, ongoing operation of the facility itself.