IPL wins City of Guelph contract
Leading plastic products manufacturer to supply 135,000 wheeled carts for Ontario community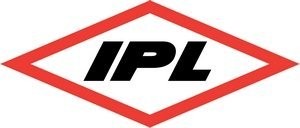 IPL Inc., one of North America's leading manufacturers of plastic products, submitted the winning bid for a contract by the City of Guelph to produce 135,000 wheeled carts for the Ontario municipality. The carts will be manufactured at IPL's Saint-Damien, Quebec, plant, with deliveries beginning in the summer of 2012.
The $4.9M contract will be executed in three phases, from 2012 to 2014, and the City of Guelph will use the carts to collect waste materials that are recyclable and compostable.
"Winning this contract renews our confidence in the future and encourages us to continue striving to attain our primary objective, which is to become a world-class company," said Jan Lembregts, IPL president and CEO.
IPL Inc. is one of the leading North American producers of injection-molded plastic products. IPL employs more than 900 people in its three plants located in Saint-Damien, Quebec, Edmundston, New Brunswick, and Lee's Summit, Missouri. The Company manufactures and markets over 400 products for the packaging, materials handling, and environment sectors. IPL also provides highly technical value-added custom molding services for the packaging and transportation industries.