Cat GSH425/525 grapples feature new tine design for easier loading and durability enhancements for long-term service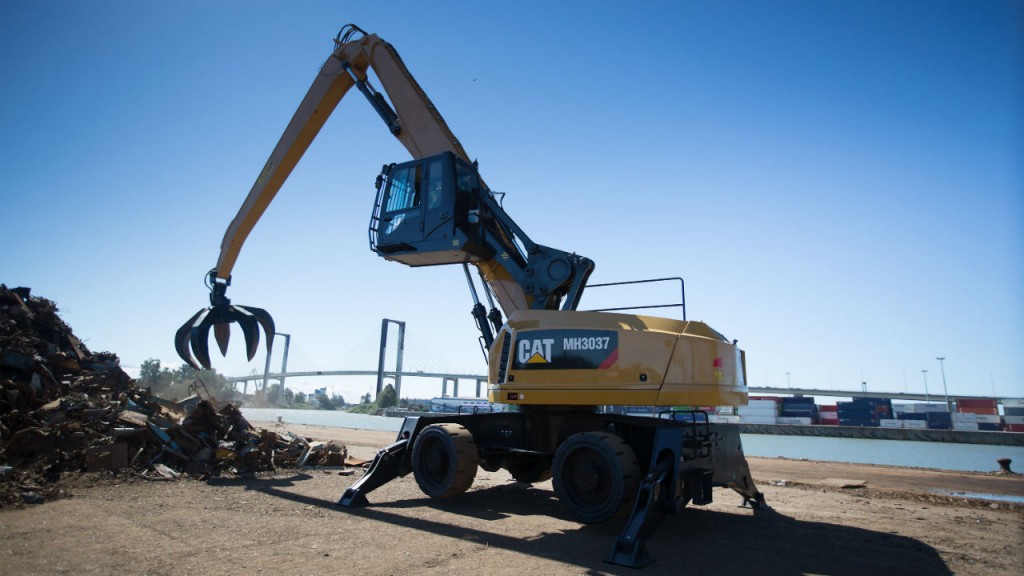 Caterpillar's new GSH425 and GSH525 orange peel grapples are designed with horizontal cylinders, creating a profile that allows for greater material penetration and more efficient bulk-material handling. According to Cat, the new design enhances the strength, reliability, and durability of these new grapples, which are available in both four-tine and five-tine shell configurations, in either closed or semi-closed versions, and which also feature an improved rotation function.
The GSH425 and GSH525, which replace GSH20B-Series grapples, are designed for a wide range of applications: handling shredded scrap, long structural beams, and car bodies; handling rocks at construction sites; and handling waste at recycling and transfer stations. The performance and efficiency of the new Cat grapples help waste-handling operations, in particular, meet the challenges of increased environmental regulation, growing pressures to recycle materials, and more stringent budgets.
Long-term durability
The design of the GSH-Series grapples features high grade, impact resistant steel construction that protects vulnerable areas, such as hydraulic cylinders. For added durability, high quality bushings with lubrication grooves and hardened pins are used in all pivot points. Tines are configured with replaceable cast tips made from BHN 445-555 material that resists wear.
In addition, solid hinge-point construction and more robust end-stops ensure long service life, and routing hydraulic hoses within the tines reduces hose wear. All mounting brackets feature a solid pin to keep the bracket in an upright position for ease of installation. Also, the new GSH grapples feature a standard lifting eye on the bottom of the housing for expanded versatility, such as mounting a magnet.
Caterpillar supports its work tools with a comprehensive range of pre- and after-sales services, including advice about work tool selection, operator training, equipment management, and a range of financial and insurance products.