Republic begins 100-tph mixed waste sorting at Anaheim Recycling Center
BHS design, manufacture and installation doubles capacity and completes phase two of modernization plan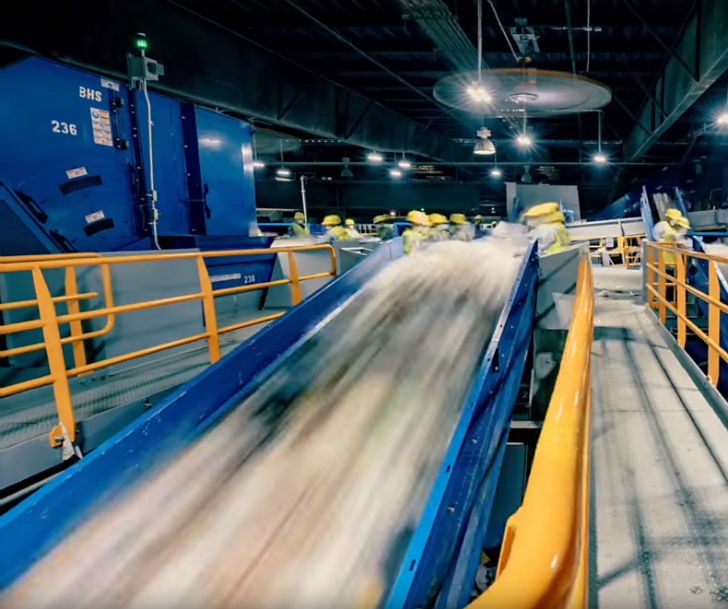 Republic Services' Anaheim Recycling Center in Anaheim, California, has announced the completion of its 100-tons per hour (tph) commercial and multi-family mixed waste sorting system, the second of a multi-phased modernization plan. The new system was designed, manufactured and installed by Bulk Handling Systems (BHS) and doubles the Center's recycling capacity to 100 tph. These enhancements are aimed to enable Republic's customers to achieve their sustainability goals. The 250,000 square foot complex is located on 35 acres.
The mixed waste system features five Debris Roll Screens and is integrated with a 50-tph Single Stream system completed by BHS in 2012. "When we designed the Single Stream system, we built in capacity and design features to process recyclables from the mixed waste system, particularly with our NRT optical line," said BHS CEO Steve Miller. "Republic has embraced two processing philosophies in tandem to maximize recovery and help the community reach its diversion goals. They have executed on their vision and it's fulfilling to see it all come together with the completion of this phase."
The advanced technologies will play a critical role in the management of solid waste and recyclables in California. Republic processes residential, commercial and industrial recyclable materials and solid waste for more than 50 jurisdictions throughout Southern California.