Recycle My Cell calls on Canadians to do the right thing with old cell phones
2015 survey confirms that nearly half of Canadians have at least one old phone in a junk drawer - celebrate Earth Day with a little spring recycling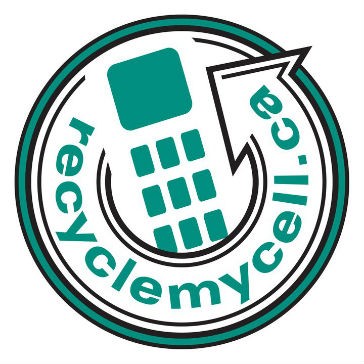 Recycle My Cell, Canada's free cell phone recycling program, is calling on all Canadians to clean out their junk drawers and recycle their old cell phones in celebration of the 25th anniversary of Earth Day on Friday, April 22. Results from the 2015 Understanding Cell Phone Recycling Behaviours survey released today show that just under half of Canadians (48%) say that they have cell phones in their possession that are being stored. Overall, 45% of respondents had one phone in storage, while about a third (32%) had two in storage. Approximately one in five (22%) had three or more phones in storage.
Canadians can visit the bilingual Web site – www.RecycleMyCell.ca and www.Recyclemoncell.ca – and enter their postal code to locate the drop-off locations closest to them where their old wireless devices will be accepted, regardless of brand or condition. If a consumer cannot get to one of the drop-off locations in their neighborhood, the Web site offers printable postage-paid labels that can be used to mail the device back to Recycle My Cell at absolutely no cost to the consumer.
"The goal of the Recycle My Cell program has always been to keep old cell phones out of our landfills," said Bernard Lord, President & CEO of the Canadian Wireless Telecommunications Association (CWTA). "Earth Day is a perfect opportunity to think about how even the simplest of acts can have a very positive effect on preserving our environment."
Other findings from the 2015 Understanding Cell Phone Recycling Behaviours survey include:
Support for cell phone recycling is extremely high, with 95% of Canadians either supporting or somewhat supporting the concept of recycling old, unused or unwanted phones.
The majority of Canadians (81%) would be willing to recycle or return their old phone. This is a large increase over those who said the same in 2014 (only 63%).
The vast majority (95%) of those who recycled their phone are satisfied with their cell recycling experience.
Albertans (55%) were the most likely to have a cell phone in storage. Older Canadians (aged 55 plus) were far less likely to have stored cell phones, with only 38% saying they did. On average, Canadians have two cell phones in storage.
Respondents were most likely to store their old phone (41%), followed by giving it away (16%), recycling it (12%) and trading it in to their cell phone carrier (10%).
On average, Canadians used their previous cell phone for 33.6 months before they acquired their current phone. The average for younger Canadians aged 18 to 34 is lower (28.4 months) compared to older Canadians, who held onto their phones for longer than average (37.5 months).
Canadian Cell Phone Recycling Facts
670,701 wireless devices were recovered in 2015.
6,418,710 wireless devices have been recovered since 2005.
Recycle My Cell offers more than 3,500 drop-off locations across Canada.
Host a Recycle My Cell Drop-off Location Year-Round
Municipalities, recycling depots, businesses and community organizations across the country can also support the Recycle My Cell program by hosting a drop-off location year-round. Registration is quick and easy, and pre-paid shipping and promotional materials are provided at no cost. For more information, please visit www.recyclemycell.ca/host-a-drop-off-location/ or contact [email protected].