Fuchs reaffirms commitment in North America
Distributor expansion, new model introductions and customized designs in store for 2016

Rebranding Fuchs material handlers in North America and the line's integration into the Terex Materials Processing division earlier this year was just the beginning of an aggressive North American campaign for the 127-year-old product line. According to Jon Van Ruitenbeek, the recently installed Business Line Director for Fuchs in North America, there is a renewed focus on supporting the customer through the expansion of local service coverage, increasing the number of models within the line and customizing product designs to meet specific customer needs.
"First and foremost, we are focusing on distribution," comments Van Ruitenbeek. "Our goal is to have coast-to-coast representation for our purpose-built Fuchs material handlers throughout North America. Additionally, we will work more closely with national account customers, in which our recent appointment of Anthony Laslavic to the Fuchs North American sales team helps with this initiative. His primary focus will be supporting our national customers in addition to some of our regional distributors."
Fuchs material handler distributors will have updated equipment designs and new models to offer their customers operating in the scrap, recycling, waste, port, aggregate and logging markets. The new, high capacity Fuchs MHL370 F handler recently introduced at the ISRI Convention in Las Vegas, Nev., April 2-7, 2016 at the Mandalay Bay Resort & Casino is just one example of product line expansion for Fuchs.
The MHL370 F handler has an operating weight reaching 119,711 lb (54.3 mt), delivers increased lift capacity over the smaller Fuchs MHL360 F material handler and offers up to a 59.9-ft (18-m) reach. This new heavy duty handler is designed for large scrap processing operations with mega shredders, and its high capacity and long reach delivers efficient vessel loading and unloading of material in port applications. "Its elevating cab provides a maximum eye-level operation of 20 ft (6.1 m) and independent cab forward movement of 7.2 ft (2.2 m), which is critical in these applications," comments Laslavic, National Accounts and Regional Sales Manager for Fuchs. "The MHL370 F handler is a new class of machine for Fuchs, and it fits into a growing capacity class market in North America."
Fuchs also gave a preview of a new cab design at ISRI that will hit the market in the fourth quarter of 2016 that improves operator efficiency and visibility, and it is set to introduce a new model that will replace the largest handler in the Fuchs line. However, with the product line, it's not just about models. It's about efficiency and controlling costs. The advanced kinematics of the handlers' purpose-built design offers higher capacities at full extension, and they consume significantly less fuel than comparably sized excavators, which lowers long-term operating costs.
"While most people think of the scrap and recycling markets for Fuchs material handlers, these high capacity and high efficiency machines work equally as well in a variety of applications from logging and forestry to ports and quarries," adds Van Ruitenbeek. "We actually had a customer design his transfer station around the efficient waste sorting capabilities of our MHL320 material handler."
Busy Application Center
Another cornerstone to the reenergized North American strategy is to make more use out of the Fuchs Application Center at the machine manufacturing facility in Germany. It's here where Fuchs team members work closely with customers to design one-off handling solutions to meet specific application needs. "Previously," says Steve Brezinski, Technical Sales Specialist for Fuchs, "we approached the market with specific model choices and sparingly used the Fuchs Application Center." Mike Smith, Regional Sales Manager for Fuchs adds, "With our new direction, we are opening up the full product line and capabilities of the Fuchs team to our customers throughout North America."
Beyond the standard product line offering, Fuchs gives customers the opportunity to optimize and adapt the material handlers to meet the specific needs of the customer. A complete team consisting of Fuchs distributors, sales representatives, engineers and technicians work closely with the customer with one common goal in mind: custom design a machine for the best fit to a specific niche need of the customer.
Fuchs material handlers are built with standardized components as the foundation of a modular system that allows engineers to design a wide variety of machines that offer the same durable and efficient operation that customers have come to expect from standard Fuchs machines. In addition to the model's standard options, the Application Center can build a machine with either a wheeled or crawler undercarriage. The diesel engine can be replaced by an electric engine with cord length adapted to the customer's needs. A pylon riser of varying lengths – popular in the port applications – can be added between the machine's upper and lower carriages for enhanced visibility. Additionally, if a stationary model is the best fit for the customer, the upper carriage of a handler can be adapted for stationary applications through the Application Center.
Van Ruitenbeek summarizes the customized approach and reenergized philosophy for the North American market this way. "You need a track or tire drive system? We have it. You want a diesel or electric power unit? We can supply either. You need a pylon riser? We can do that as well. We are here to meet the needs of our customers and help them to be more efficient and profitable, no matter the material handling application."
Related Articles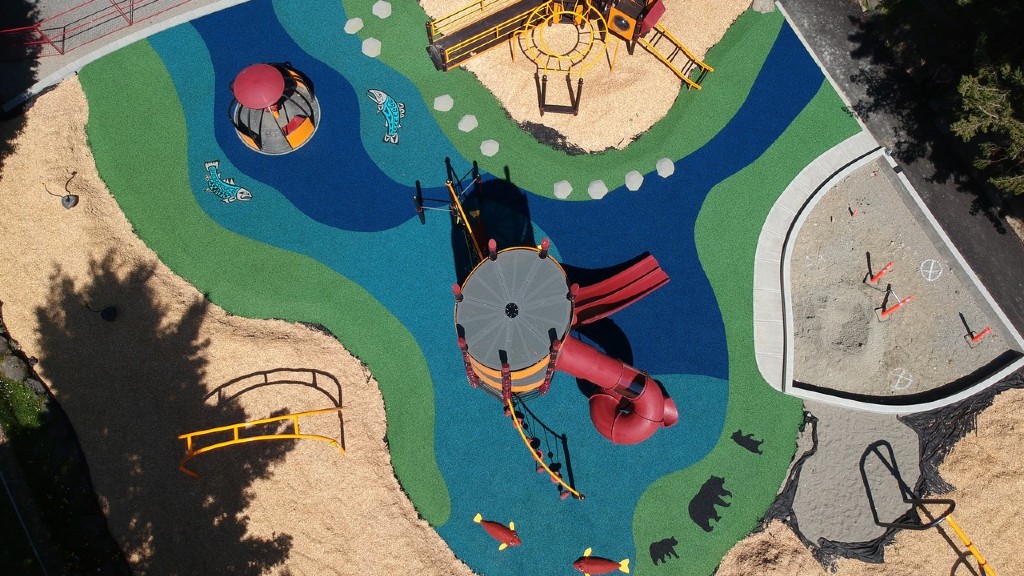 Rubber from 14,928 scrap tires used in 13 newly granted British Columbia community projects