BioHiTech Global appoints Dennis Soriano as Director of Business Development & Strategic Relationships
40-year waste and recycling industry veteran to lead BioHiTech's global growth in data-driven solutions and deployment of Eco-Safe Digester technology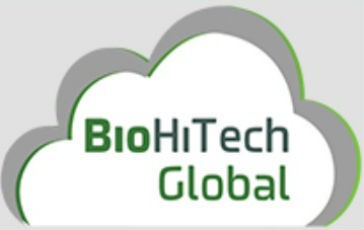 BioHiTech Global, Inc. ("BioHiTech"), a green technology company that provides innovative data-driven solutions for food waste disposal, has appointed Dennis Soriano to the position of director of business development & strategic relationships to expand the company's portfolio of Fortune 500 customers and innovative clean technology solutions.
Soriano joins BioHiTech after five years with Waste to Water LLC, one of the company's competitors in providing on site food waste disposal solutions, where he served as the company's CEO.
Over the course of his 40-year career in the waste and recycling industries, Soriano has developed significant experience in contract negotiation, environmental permitting, facility operations, mergers and acquisitions as well as government and corporate account management.
Soriano's earlier C-level experience included the position of COO of Greenstar Recycling where he oversaw operations, supply chain management and organizational development. Prior to Greenstar he served as vice president of business development for Waste Management Recycle America (WMRA), North America's largest provider of recycling services.
"As we continue to expand our domestic and international presence, Dennis' proven leadership skills at fast-growing international organizations will ensure our ability to continue expanding on our existing relationships while introducing new sales channels across the globe," said Frank E. Celli, CEO of BioHiTech Global. "His extensive career in the waste and recycling industries along with experience building commercial relationships will make him a great addition to the team, especially during this transformative time for BioHiTech."
"BioHiTech is embarking on the next phase of its growth cycle with the recent expansion in key global markets along with the addition of new technology solutions," said Soriano. "The company's unique combination of data transparency and its Eco-Safe Digester provides a powerful solution to its clients. I look forward to helping expand on the current customer base and evaluating opportunities for future growth in the green technology industry."