BioHiTech Global renews partnership with Avangard Innovative in Latin America and Mexico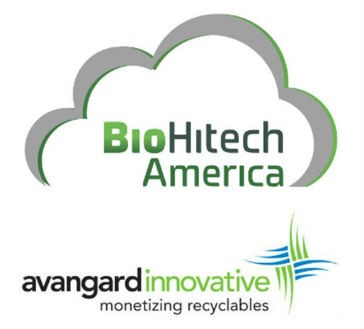 BioHiTech Global, Inc., a green technology company that provides innovative data-driven solutions for food waste disposal, has renewed its partnership with Avangard Innovative, the largest recycler in the Americas with operations in 12 countries. The new agreement will secure Avangard's exclusive rights to distribute BioHiTech Global's Eco-Safe Digester and BioHiTech Global's Cloud technologies into Latin America and Mexico for another year.
"We are thrilled to continue and expand upon our venture with BioHiTech Global," said Avangard Innovative CEO, Rick Perez. "The relationship with BioHiTech Global enables our team to deliver solutions for zero waste to our clients while ensuring significant cost savings by minimizing waste and maximizing recyclable opportunities. BioHiTech Global's solutions allow us to offer our food service customers, regardless of their size, with a way to reduce their food waste and dispose of it in a more environmentally-friendly manner."
"As we continue to deliver our food waste solutions across the globe, relationships with partners like Avangard Innovative are crucial to our success," said Frank E. Celli, CEO of BioHiTech Global. "Expanding our partnership in 2016 is validation that Avangard's Fortune 500 client roster truly values and in-fact demands a cost-effective, environmentally responsible data-driven solution for food waste."
The renewed agreement, which will continue the partnership for another year, includes the issuance of an immediate purchase order for machines needed to fulfill demand. Avangard currently has the BioHiTech Global Eco-Safe Digester installed in a large retailer located in Mexico.