Doppstadt to show Gritbuster closed-loop wet separation at IFAT 2016
Gritbuster designed for efficient separation, washing and recovery of wet waste, including sand and gravel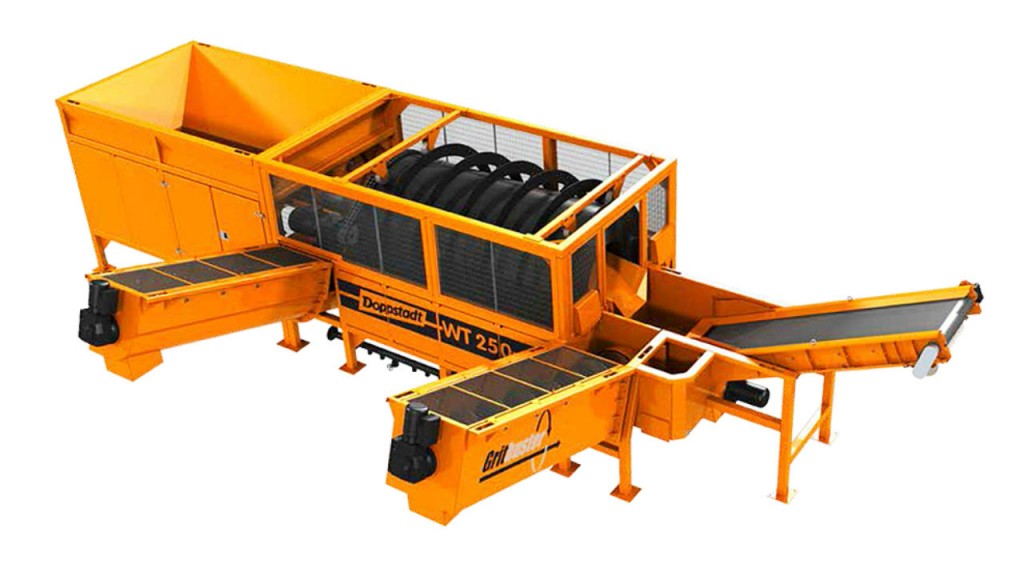 Doppstadt's new Gritbuster system for the separation, washing and recovery of wet waste, including sand/gravel waste, will be showcased at the world's leading trade show for water, sewage, waste and raw materials management in Munich, at IFAT 2016 from May 30thto June 3rd, 2016.
The Gritbuster is a versatile machine produced by Doppstadt and its partner, water treatment specialist Siltbuster. According to Doppstadt, this washing and wet waste-recycling system puts an end to the time-consuming and expensive treatment of waste materials such as gully waste, road sweepings, sand or gravel.
The Gritbuster uses water to separate undesirable materials in input material, with recovery using its own closed-loop water treatment circuit. In this way, the Gritbuster systems work independently of large settlement ponds. These machines are suitable for stationary and mobile applications, and in particular for on-site use. Especially in the case of wet waste streams, separation by size and density can be extremely difficult. With the Gritbuster process, outstanding separation performance is achieved while using water as a separating medium in an environmentally friendly, and resource-saving way.
Gritbuster solutions are suitable for:
Gravel washing and separating;
Street sweepings separation (up to 100 tons/day);
Filter sand washing;
Density-based sorting and separating of coarse and fine materials from construction and demolition waste.
The Gritbuster series includes two models with different feeding methods and capacities:
The Gritbuster WT-100 can be loaded directly by street sweeping vehicles and achieves up to 15 tons/hour throughput.
The Gritbuster WT-250processes pre-dewatered or stored wastes, which are fed in by means of loader buckets from landfills. Its capacity amounts to up to 25 tons/hour.
With the Gritbuster, Doppstadt says, washed materials are separated by density so that a faultless result is achieved – for instance pure gravel, sand or sludge – with no undesirable contaminants.
Both models work on the same principle. In the whole installation clean water is used to wash and sort the waste streams. The cleaner the washing water, the higher the recycling product quality. Since water is not available in unlimited quantity, the Gritbuster recycles its separating medium. The unit's integrated water treatment unit, manufactured by Siltbuster, ensures a self-contained circuit, which supplies the recycling process with clean water over and over again, like a perpetual motion machine.