Scrap equipment manufacturer SICON honoured at prestigious European business awards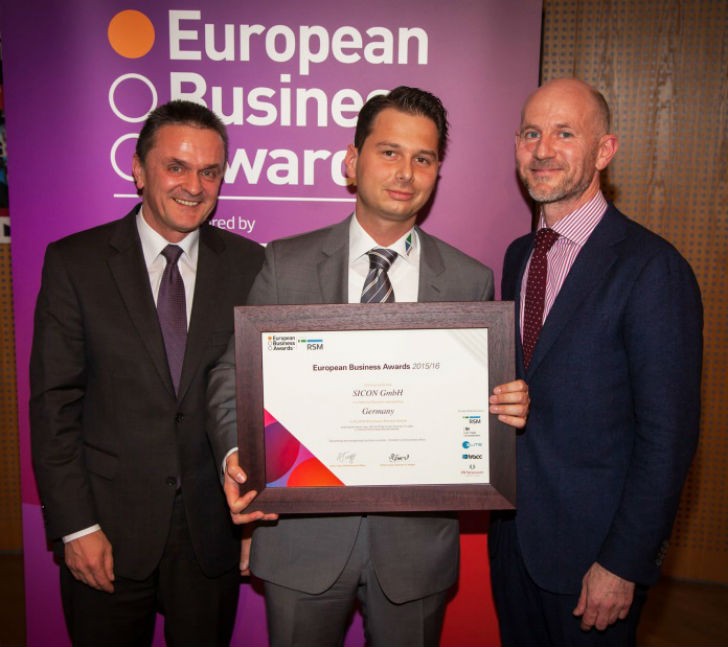 SICON Germany has been honored for its business success at an exclusive event held at the British Embassy in Berlin for The European Business Awards.
SICON was chosen as a 'National Champion' for Germany by a panel of independent judges, including senior businesses and academic leaders, in the prestigious Europe-wide competition sponsored by RSM. SICON is an internationally active, medium-sized company that specializes in designing and building systems for recycling metals and plastics. According to the company, "Our core area of competence includes in particular the comminution of scrap (pre-shredders and main shredders), as well as the preparation of shredder residues and the density-based separation of plastics."
At the European Business Awards event, attended by 80 senior representatives from Germany's most successful companies,attendees had the chance to speak to leading businesses in their field and hear from guest speakers including British Ambassador, Sir Sebastian Wood.
The Berlin event was the tenth in a series of events for The European Business Awards that have taken place across Europe to celebrate the 678 National Champions from 32 different countries.
Adrian Tripp, CEO of the European Business Awards said: "Germany is home to some truly exciting and entrepreneurial businesses, which we are delighted to champion and support. We wish SICON and all the National Champions every success for their businesses in the future."
Separately, all the National Champions, including SICON have made a presentation video, explaining their business success, as part of a public vote that will decide the National 'Public' Champions for each country. The videos have been posted on the European Business Awards website so to vote for SICON please visit www.businessawardseurope.com. Public voting closes on 26th February 2016.
The European Business Awards engaged with over 32,000 companies from 33 countries this year, a 33% increase from last year, and a record-breaking number for the competition now in its ninth year.
The competition was created to support the development of a stronger and more successful business community throughout Europe. Additional sponsors and partners of the Awards include ELITE and PR Newswire.