BioHiTech America launches BioHiTech Cirrus, a new mobile app for unparalleled insight into the waste stream
BioHiTech Global, Inc. ("BioHiTech"), a green technology company that produces innovative data-driven solutions for food waste disposal, announced that its subsidiary, BioHiTech America, LLC, has launched its mobile app BioHiTech Cirrus. Expanding on existing technology deployed by the company, the mobile app delivers improved accessibility and transparency to food waste creation and disposal. The BioHiTech Cirrus mobile app provides easier access to real-time data creating immediate opportunities to identify inefficiencies and improve operating margins.
BioHiTech's solution for food waste is based on data and analytics that help drive smarter business decisions. BioHiTech's on-site Eco-Safe Digester is equipped with an on board scale that weighs food waste each time it is added, determining where, when, and what food waste is being disposed. This insight into the waste stream, provides an unprecedented level of transparency in the industry, gives businesses the data needed to optimize the food waste disposal process and identifies ways to prevent it altogether.
"Quantifying food waste data in real-time to increase profitability, enhance staff performance, report sustainability progress and prevent waste altogether is paramount to utilizing data that is days, weeks, or in most cases months old in this information age,"said Frank E. Celli, CEO of BioHiTech Global. "Our new app will let customers access this data more conveniently when on the go and positions BioHiTech at the forefront of the global IoT (Internet of Things) market which is projected to reach $1.7 trillion by 2020 according to research firm IDC."
The app, which is available for iOS and Android devices, allows customers to check the digester's real-time status, track the machine utilization and view operational alerts and alarms. Remote monitoring keeps all of the digesters operating as designed, reducing downtime and decreasing on-site service visits. An organization can also monitor multiple digesters and request service calls on the app.
"We are continually committed to expanding our R&D efforts particularly around data collection and analysis. The app, named for its transparency-like quality, is just one example of how the BioHiTech solution is impacting an industry that has yet to fully embrace technology," said Bill Kratzer, chief technology officer of BioHiTech Global. "With the surge of data created by the Internet of Things, our new application is an example of how useful, actionable data can be accessed directly from your mobile device."
Related Articles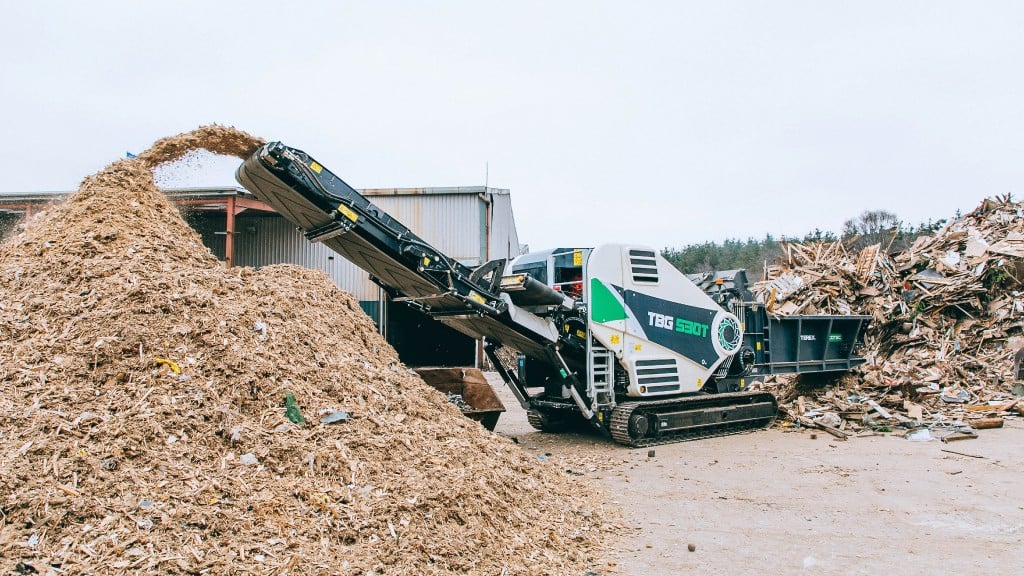 Terex Ecotec's new high-speed shredder ideal for wood processing and green waste shredding