BHS grows sales team and invests in test facilities
New specialty team and personnel additions announced, including two new reps in Canada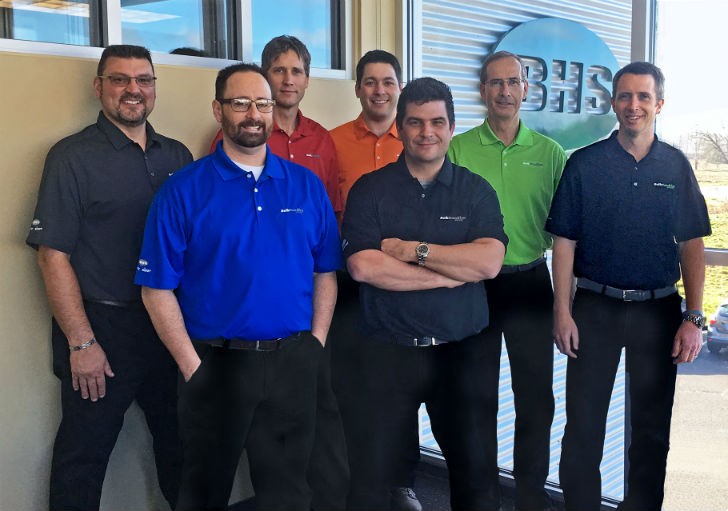 Bulk Handling Systems (BHS) has announced a new organizational structure to its North American sales team, adding three new hires and promoting a veteran employee. The company's new Separation Technology Specialists (STS) will focus on applications of core solutions including BHS Tri-Disc screens, Nihot air density products and NRT In-Flight Sorting optical sorters.
"Despite 2015's headwind of declining commodity prices, demand for proven and well-supported products helped BHS achieve our strongest sales in company history. We're investing to ensure this continues," said BHS Director of Sales, Ted Pierpont. "Separation solutions employed at our latest high-volume, high-recovery materials recovery facilities (MRFs) can also deliver stand-alone or added value to existing systems to greatly improve performance. This new team will lead to a better understanding of customer needs and help BHS position solutions to increase automation, improve separation efficiency and solve novel processing challenges." In support of this initiative, BHS is making capital investments in sample material testing and demonstration systems at two US locations; BHS headquarters in Eugene, OR and NRT headquarters in Nashville, TN.
The all-new STS team consists of Travis Curtis, Randy Roy and Richard Sweet. Curtis, having been at BHS subsidiary NRT since 2014, joins BHS to cover the Southeast & Central U.S.. Roy, newly hired to BHS, will cover the Northeastern US and Eastern Canada. Richard Sweet, promoted from within to the position of Senior Applications Engineer, will cover the Northwestern US and Western Canada, along with having responsibility for continuous technical training for the entire BHS salesforce.
According to BHS, integrated systems for material recovery in single-stream, mixed-waste, construction and demolition, and compost and organics recycling, as well as plastics recovery facilities (PRFs), are the lifeblood of the Oregon-based company. Projects of this size and scale are the responsibility of BHS Regional Sales Managers (RSMs). New to this role are Ken Smakula, covering the US Atlantic Coast, and James Haidos, responsible for the Central US and Eastern Canada.
"We're managing growth and have planned these actions to help solidify our role as valued consultants to our clients," said Pierpont. "I'm delighted with the caliber of representatives we've added as our customers deserve the best-trained, and most competent and professional team in our industry."