Improved thermal mass flow meter ideal for measurement of digester gas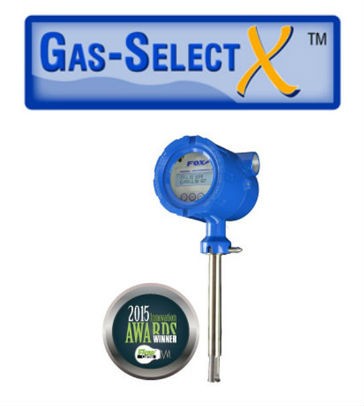 Fox Thermal Instruments has expanded their Gas-SelectX gas selection feature available on the company's FT1 Thermal Mass Flow Meter. The FT1's Gas-SelectX feature now includes more pure gases and a new expanded 3-Gas Mix feature.
The list of 11 pure gases available in the gas selection menu include:
Air
Argon
Butane
Carbon Dioxide
Helium
Hydrogen
Methane
Natural Gas
Nitrogen
Oxygen
Propane
The Gas-SelectX gas selection menu is designed to allow the user to choose from a list of different gases - in the field – for the meter to begin measuring flow of the specified gas.
If the 11 pure gases listed in the gas selection menu aren't right for a particular mix, the new 3-Gas Mix option allows the user to choose any 3 pure gases (not including Natural Gas) from the menu and mix them in 1% increments to total a 100% custom mixture.
This makes the FT1 ideal for measurement of Digester Gas, Liquified Petroleum Gas (LPG) and a variety of other biogases. Whether you need to measure natural gas or air, CO2 or digester gas, the FT1 brings these options and more to the user with a quick push of a button.