TerraSource Global appoints new leader to drive growth initiatives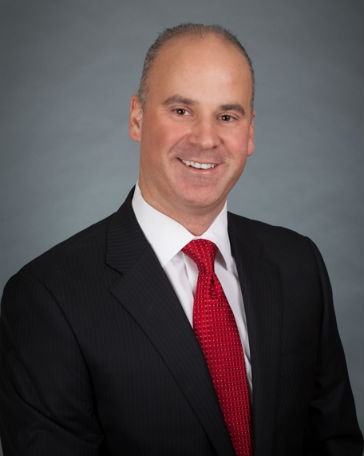 TerraSource Global, a leading provider of advanced material handling and size reduction solutions for power, mining, forest products, C&D and organics recycling and other industries, has announced a new leadership appointment along with updates on strategic initiatives to enhance service for customers worldwide.
Jason Burlage has been appointed president of TerraSource Global, succeeding Mark Kohler, who announced his retirement earlier this year. Burlage joined TerraSource Global in 2014 as vice president of Service and Strategy, after 14 years within the portfolio of Hillenbrand Inc., TerraSource Global's parent company.
"TerraSource Global was built from a heritage of quality, collaboration and trust created by three industry leaders," Burlage said. "We're expanding on that heritage today, ensuring that customers benefit from the full breadth of our expertise, crossing a wide range of industries, applications and geographies. Whatever the material handling or size reduction challenge, we are ready to help our customers develop, deploy and maintain the ideal solution."
TerraSource Global unites the problem-solving experts and product portfolios of three trusted leaders – Gundlach Crushers, Jeffrey Rader and Pennsylvania Crusher – to deliver a full range of solutions covering every stage of the customer lifecycle, from application design to equipment build and installation to ongoing field service and quality OEM parts.
In 2015, the company has enhanced sales and service processes across its global footprint, and is working to stay ahead of customers' evolving needs in existing and key emerging markets. The company has expanded resources in Asia and Russia, placing highly experienced personnel, equipment and OEM parts closer to its customers to minimize response times and maximize service quality.
The expansion includes the opening of new manufacturing and procurement facilities in Wuxi, China and a warehouse and field service hub in Russia, complementing existing facilities in the United States, Canada, India, and Sweden, and independent sales agents in more than 30 countries on six continents.
"The industries we serve are rapidly evolving, and TerraSource has made tremendous progress over the past year in our strategic initiatives to stay ahead of our customers' needs," Burlage said. "We are well-positioned to help customers succeed whenever and wherever they need us. I'm excited for the opportunity to lead TerraSource Global in the next stage of supporting our customers and growth."
Burlage is a graduate of the University of Minnesota. Eric Knock has been appointed Interim General Manager — Parts & Service, taking on Burlage's former executive management role for the company's parts and service business unit. Knock formerly served as the director of sales operations.