Metro Vancouver's decision to cancel incinerator procurement gives true zero waste a chance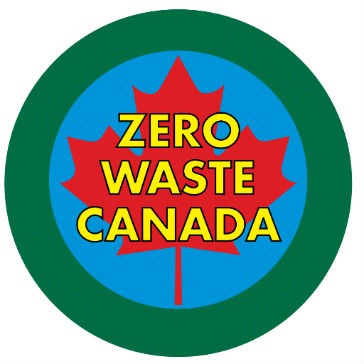 Zero Waste Canada would like to commend Metro Vancouver for the great strides it has made to reduce waste volumes and increase recycling opportunities in the region. These achievements in composting and recycling have caused Metro Vancouver to put on hold and rethink further incinerator procurement.
"Therefore, pausing for several years before building any new incinerators within or outside of this region is good news for our environment and all residents", states Buddy Boyd, Director of Zero Waste Canada.
Note that Metro Vancouver continues to use the Burnaby-based incinerator and spend taxpayer dollars on it. Over the next five years more than 30 million dollars will be spent on the Burnaby garbage incinerator.
"We see stopping this procurement as a good first step" states Jamie Kaminski, Board Member of Zero Waste Canada, but there is still a lot of work to be done if Metro Vancouver wants to truly be on the path of Zero Waste.
"The materials we all are currently discarding, are actually valuable resources" says Barb Hetherington, Director of Zero Waste Canada and Zero Waste International Alliance. Many communities around the world including San Francisco and Kamikatsu, Japan have embraced true Zero Waste.
Both of these communities are achieving their Zero Waste goals. They do not want or need costly incinerators to burn garbage. Zero Waste Canada hopes that rethinking incineration is a first step by Metro Vancouver to adopt a true Zero Waste approach.
Next steps would include:
1) Adopting the internationally recognized definition of Zero Waste defined by The Zero Waste International Alliance as:
"Zero Waste is a goal that is ethical, economical, efficient, and visionary, to guide people in changing their lifestyles and practices to emulate sustainable natural cycles, where all discarded materials are designed to become resources for others to use.
Zero Waste means designing and managing products and processes to systematically avoid and eliminate the volume and toxicity of waste and materials, conserve and recover all resources, and not burn or bury them.
Implementing Zero Waste will eliminate all discharges to land, water or air that are a threat to planetary, human, animal or plant health."
2) Plans to decommission the Burnaby incinerator
3) Improve and increase enforcement of disposal bans at all Landfills, transfer stations, incinerators and mixed waste facilities
4) Further encouragement around separating waste at the source and implementing policies and bylaws that enforce this.
Zero Waste Canada also recommends Metro Vancouver use the Zero Waste Hierarchy (see addendum) as a foundation for developing a True Zero Waste Solid Waste management plan.
While Zero Waste Canada understands that positive actions take time, we encourage Metro Vancouver to start opening dialogue around internationally accepted principles of Zero Waste such as those adopted by the Recycling Council of BC, Zero Waste Canada, Zero Waste Europe, and the Zero Waste International Alliance.