York County extends operating contract with Covanta to 2035, $30M in upgrades planned
Resource recovery facility generates energy for 20,000 homes

The York County Solid Waste and Refuse Authority (Authority), owner of the York County Resource Recovery Center (RRC), and Covanta York Renewable Energy Systems, LLC (Covanta), operator of the RRC, has announced the extension of their long-term operation and maintenance contract until 2035 for the Waste-to-Energy facility located in Manchester Township, PA. Ongoing investments totaling $30 million will continue to ensure the facility maintains rigorous performance and safety standards and reliable operations for decades to come. The extension reflects the successful and mutually beneficial long-term collaboration between the Authority and Covanta, the largest Waste-to-Energy company in the country.
"This agreement positions the Authority and Covanta to continue serving York County's municipal solid waste management needs well into the future by ensuring reliable and outstanding operation of the RRC," said David Vollero, Authority Executive Director. "Together, we've generated significant volumes of electricity for our residents from trash that would otherwise go to landfills. Our partnership with Covanta has played an important role in reducing the County's carbon footprint and elevating the region as a waste management leader. We're delighted to continue our successful collaboration."
The agreement takes effect January 1, 2016 and continues through December 31, 2035, and is based on the framework of the current service agreement between the Authority and Covanta. This extension ensures that Covanta will continue providing first-class maintenance and operation of the facility, ensuring continued stability and reduced business risk in the area of waste and materials management for York County, its residents and the Authority.
"At Covanta, client satisfaction is the cornerstone of our success. Our ability to extend mutually-beneficial, long-term partnerships with our host communities well into the future, such as this latest agreement with the York County Solid Waste and Refuse Authority, is a major affirmation of the success of public-private partnerships and an important endorsement of Covanta's ability to meet the needs of our client communities," said Covanta President and Chief Executive Officer Stephen Jones.
Since the facility began operations in 1989, a total of 10,817,313 tons of municipal solid waste have been converted into 5,516,050 megawatt hours of energy. The RRC serves the municipal solid waste needs of the more than 440,000 residents in York County, PA. Covanta acquired the operating contract for the facility from Veolia in 2009 and has since managed the facility's maintenance and daily operations. The facility is designed to process up to 1,344 tons of municipal solid waste per day.
According to the U.S. EPA, using waste-to-energy facilities reduces greenhouse gas (GHG) emissions from waste management activities. The agency estimates that for every ton of waste processed at a waste-to-energy facility, emission of about one ton of carbon dioxide equivalents (CO2e) are avoided. In 2014, the RRC processed 448,547 tons of waste, amounting to avoided GHG emissions of approximately 448,547 tons CO2e.
"We applaud York County's decision to continue their commitment to utilize Energy-from-Waste for sustainable and environmentally-friendly municipal solid waste disposal, while promoting a local source of clean, renewable energy," commented Jim Klecko, Vice President, Client Business Management at Covanta. "The York County Solid Waste Board of Directors, the county and its residents have established, and invested in, a first-rate, reliable and sustainable waste management system which will operate for years. We are proud of Covanta's contribution as a critical component of this system and look forward to serving the community for another 20 years."
The RCC was initially developed in response to concerns about landfilling as well as a community desire to use the best available waste management technology.
In 2002, the facility was awarded the Voluntary Protection Program (VPP) Star by the Occupational Safety and Health Administration (OSHA) for outstanding health and safety efforts and has maintained recertification status since. The facility's environmental management system was also recognized with ISO-14001 certification in 2003, a rigorous environmental standard established by the International Organization for Standardization (ISO).
Additional information about the facility is available at http://www.ycswa.com/york-county-resource-recovery-center/. Covanta is a qualified vendor and operates four additional Waste-to-Energy facilities in the state at the following locations: Lancaster County, Delaware County, Harrisburg and Plymouth.
The Authority facilitates responsible solid waste management in York County through an integrated strategy that emphasizes waste reduction, reuse, recycling and resource recovery. The Authority is the owner of the RRC, located in Manchester Township. The facility has been in operation for 26 years and processes all of York County's household and commercial waste, as well as some of its non-hazardous industrial wastes. The RRC exports more than 220,000 megawatt hours of electricity annually to the local power grid, enough to annually power more than 10 percent of the households in York County. That electricity qualifies as an alternative energy source under Pennsylvania law. The Authority is self-sufficient through its two revenue streams: the sale of electricity and fees collected for disposal of waste at the RRC.
Related Articles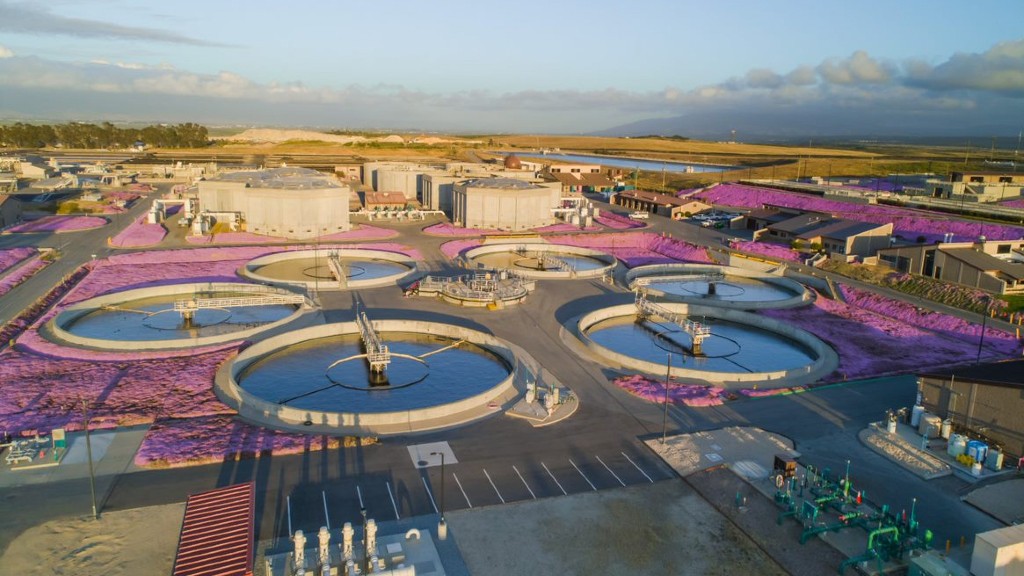 Anaergia to build modern food waste and wastewater co-digestion facility in California