London Machinery becomes new IMT distributor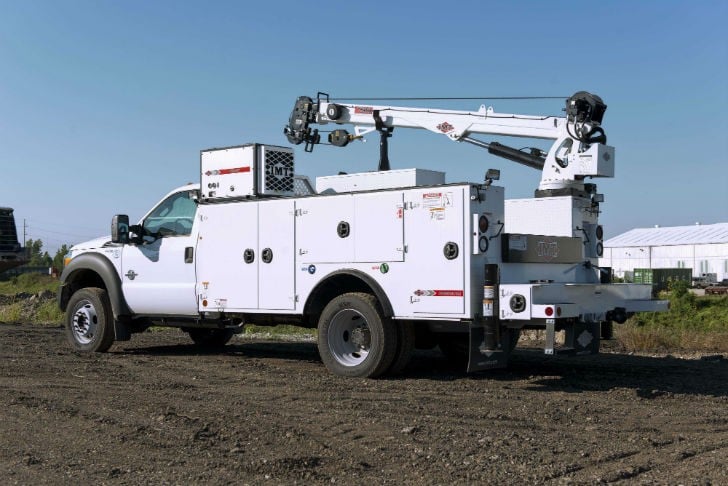 London Machinery Inc. (LMI) and Iowa Mold Tooling Co. Inc. (IMT), both Oshkosh Corporation companies, are proud to announce that London will serve as the new distributor of IMT products in the province of Quebec.
The new partnership was unveiled at the Canadian Waste and Recycling Expo held in Montreal on Nov. 4-5. The Dominator DSC20 mechanic truck was prominently displayed in the London Machinery booth, and representatives from London and IMT were on hand to promote the launch of this new era of excellence in service and support.
"We are very proud of our new partnership with IMT in Quebec. We dedicate ourselves to exceeding customers' expectations, and that requires that we offer the best quality products and services in the industry. IMT has a long-standing reputation for quality products, and they match our commitment to superior customer service. So, it is a perfect fit," said Bob Monchamp, vice president and general manager of London Machinery Inc.
Included in the distributor deal are truck models in the popular Dominator mechanics truck series, which are used in a variety of applications by municipalities, construction machinery dealers and waste collection fleets. The crane body mechanics trucks in the Dominator series offer the versatility, reliability and increased productivity needed to get the job done.
More from Collection & Hauling
Single-Ram and II-Ram High-Capacity Balers
At Machinex, we've been designing sorting systems for over 35 years, so we know how essential it is for MRF operators to have a baler they can trust and not worry about its operational reliability. This is why we design and manufacture reliable single-ram and II-ram high-capacity balers to specifically help optimize their operations.
Watch the video of our expert who presents the main features of Machinex balers delivering these important benefits:
Easy & accessible maintenance
Reduced maintenance & bale handling costs
Energy savings
Optimal bale density
For C&D recyclers, waste haulers, demolition contractors and landfills, there is a growing opportunity to profit from rethinking processes. Although every operation is different, by streamlining the front end of the C&D operation processes with purpose-built technologies, recyclers can tap into new end markets, accommodate higher material volumes, stay ahead of regulatory restrictions, increase recovery rates and add commodity revenue, while decreasing labor and other costs.
Download the new eBook to learn about:
Finding opportunities in the alternative to landfilling C&D
How facilities can increase their profits from C&D
Using the right C&D processing technology in the right locations