ECUA selects BHS for single stream MRF
The materials recovery facility (MRF) will process 25 tons per hour of commingled recyclables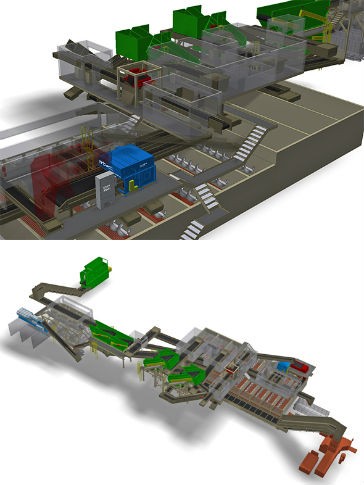 The Emerald Coast Utilities Authority (ECUA) has chosen Eugene, Oregon-based Bulk Handling Systems (BHS) to design, manufacture and install its new Materials Recovery Facility (MRF). The system, scheduled to start up in spring 2016, is designed to process more than 25 tons per hour (tph) of Single Stream materials.
The ECUA serves more than 75,000 customers in Escambia County and 21,000 in Santa Rosa County, all of which are offered recycling pickup along with regular waste services. The $7.5 million project is instrumental in helping the ECUA progress its recycling program. Advanced separation technologies, including BHS screens, a Nihot glass cleanup system and NRT optical sorting will recover more than 95% of available recyclables.
"The ECUA is taking proactive steps to locally process our recyclables. This state-of-the-art system will create local jobs and allow the ECUA to continue its recycling program and accept additional recyclables from within the region," said Randall Rudd, ECUA Deputy Executive Director of Shared Services.
The new MRF is a component of the ECUA's comprehensive recycling plan. In addition to its voluntary recycling program launched in 2009, the Authority also recycles yard waste through a composting operation, provides a bulk waste recycling program and collects household hazardous waste materials free-of-charge on a call-in basis once per month.