FleetMind shows latest smart truck features at Canadian waste & recycling expo 2015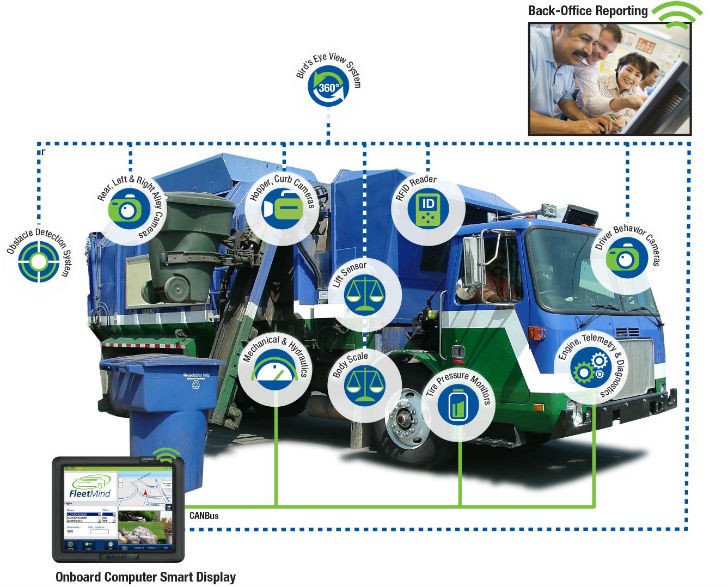 FleetMind Solutions, Inc. has launched its newest product features that further enhance waste collection safety, customer service responsiveness and billing capabilities. This week, the company is showcasing its solutions at the Canadian Waste & Recycling Expo (CWRE) 2015, November 4 - 5, at the Palais des Congrès, Montreal, QC.
"There is a growing appetite for advanced smart truck technologies in the waste and recycling industry," said Martin Demers, CEO of FleetMind. "More and more municipalities and waste hauling organizations want to know what's going on in their trucks and on their routes in real-time. It's all about running leaner, greener, safer and smarter fleets. This translates into vastly improved customer service and optimized fleet and billing operations."
FleetMind's newest smart truck features include:
1. FleetLink Route Management System (RMS) with Advanced Rating
The FleetLink RMS now includes rating features that define the billing rates associated with different types of services, such as regular services, extras, extra weight, and No Service. These features track every billable activity and can be easily integrated with existing billing systems.

2. Customer Service Representative (CSR) Dashboard
The new CSR Dashboard is a customer case management solution that is fully integrated with the FleetLink RMS. A CSR can now easily manage customer complaints, dispatch missed services, provision new services, generate reports, schedule cart maintenance and much, much more from a single interface. The CSR Dashboard takes advantage of FleetLink Mobile's real-time fleet tracking, data collection and service verification capabilities to streamline customer service management.

3. StreetSmart Vision DVR Platform
The FleetMind-powered McNeilus StreetSmart Vision is a web-based application that provides real-time and historical views of vehicles, drivers and their activities. Its DVR capabilities now give managers a remote view via any web-connected device (laptop, tablet, smartphone) from up to eight vehicle-positioned and live-streaming cameras. This provides a valuable tool for logging and addressing important incidents and events that could greatly impact productivity and security.
Company info
3200 Windy Hill Road, Suite 500 West
Atlanta, GA
US, 30339

Website:
cwre.ca
Read more
Related Articles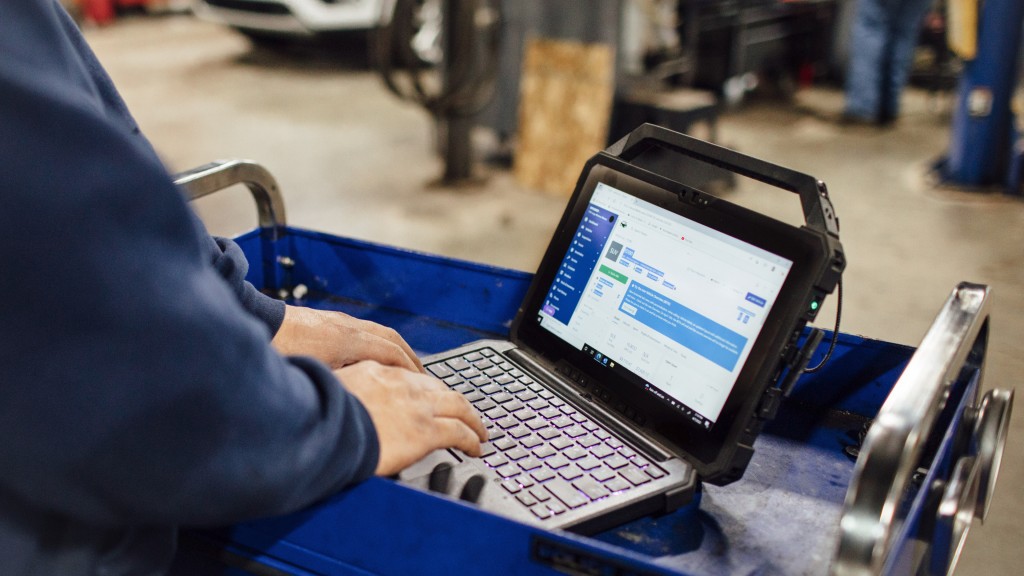 Fleet management software provides valuable benefits for waste collection fleets