In Evolving Market, Grinder Screens Can Be Difference-Maker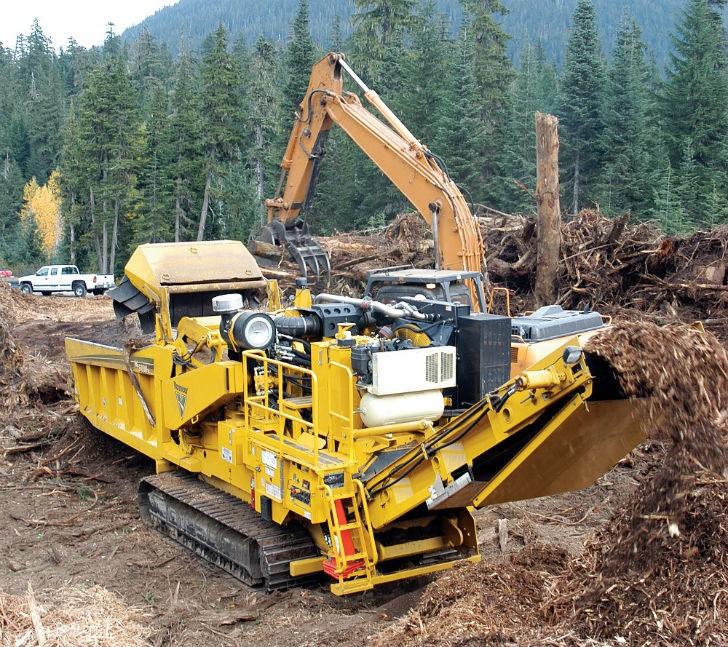 A decade ago, when you talked about end uses for material processed by tub and horizontal grinders, mulch dominated the conversation.
TIMES HAVE CHANGED
Wood chips and sugar cane for biomass; food waste for compost; pallets; construction and demolition debris, including shingles — these are markets that now have a new use for grinders.
With those types of market changes, along with innovations to equipment, contractors and municipalities would benefit from a refresher in how grinder screens can affect productivity and the quality of the end product.
"This market is always evolving," says Ryan Marshall, recycling and forestry applications specialist for Vermeer. "Even with someone who's been grinding mulch forever, there may be new ways that our equipment can help them out. For example, technological advancements may help in getting more production and a better end product with a different screen configuration."
Selecting the appropriate screen configuration for a grinder is a vital step in achieving the desired end product.
The most commonly used screens have round and square holes because they tend to produce a more uniform particle size.
In a nod toward how things have changed, Marshall says the old rule of thumb that round screens work best with round grinders (tub) and square screens with square grinders (horizontal) doesn't apply as much anymore. Instead, each individual case is unique. Screen selection depends on two major factors: the type of material being processed and the end-product specification.
"There are some pros and cons to round screens and square screens," Marshall says. "A round screen will usually produce a more consistent product, but can result in less production. A square screen can provide more production, but less consistency."
Other screen configurations include:
Diamond — Often used for processing wet and difficult-to-grind material such as compost, palm, wet grass and leaves. These materials have the potential to build up on the horizontal plane of a square-hole screen or between the holes of a round-hole screen, causing the screen to blind and the material to recirculate, thus reducing overall productivity and increase wear. A diamond-hole screen is designed to channel the material to the point of the diamond, which allows the cutter to swipe past the screen, helping to remove material that may otherwise tend to accumulate.
Grid – Most often used for the primary grind in processing of construction debris or in land-clearing applications where there is less concern about the specification of the end product. Bars are welded horizontally across the screen face and function similar to a secondary anvil.
Rectangular – Allows more material to pass through the screen due to the increased size of a rectangular-hole opening compared to a square-hole opening configuration. One potential drawback, however, is that the overall consistency of the end product may vary in size.
Hex – Provides a more geometrically consistent hole and uniform opening as the distance between the corners, measured diagonally, is greater on a square hole than in a hex hole, which is straight. In most cases more material can be processed with a hex screen — versus a round-hole configuration — and still achieve a production rate between round and square screens with a particle size that fits between the two as well.
It is important to note with all screen types that actual production rates will always vary based on the type of material being processed.
LOCATION, LOCATION, LOCATION
Again, screen selection very much is an individualized decision based largely on the material that is being processed and the end-product specifications.
Another factor is where and when you do the grinding. How raw material grinds in the wet Northwest of the U.S. may differ from similar material in the dry Southwest.
Even in the same location, variances can be found based on the time of year. You could grind wood waste from the same city in the spring and again in the fall, but the final product may be different due to the moisture content and the amount of sap in the wood.
"Dry wood grinds through a screen totally different than a springtime piece of wood," Marshall says. "Dry wood is going to break up a little differently and create more fines, and you should probably use a smaller screen. Whereas material that is wet or has high moisture content, you might need to use a larger screen because the material doesn't break up and crumble quite like a piece of dry wood and could plug the screen."
1 PASS OR 2?
There has long been a debate over whether a one-pass grind is more cost-effective than a two-pass grind, when the raw material is processed and then goes through a regrind. That's another decision that is unique to the customer and depends on the material being processed and the end-product requirements. For example, if you have a log that is 12 inches (30.5 cm) in diameter, achieving a consistent end product may be difficult in one pass without changing screen size.
Marshall also says a contractor should not assume that processing material twice in a primary grind-regrind method will always cost more.
"Sometimes you create more wear on the grinder and you get less production than you would expect with a one-pass grind depending on the raw material being processed and the screen configuration," he says.
Marshall recommends working with a recycling specialist from a dealership or the manufacturer to determine the best process and screen configuration for you.
"Vermeer and its independent dealer network will conduct onsite testing with a customer to recommend what may work best for him or her on the number of passes and the screen configurations in those applications," he says. "We can do production runs and give the customer estimates on the cost of one-pass versus two-pass and the potential wear on grinder screens."
MAINTENANCE
Marshall recommends inspecting a grinder screen frequently when running in materials that may contain contaminants. Contaminants, such as a piece of steel or foreign non-organic material, are one of the biggest culprits of excessive wear to cutters and screens.
The space between the cutter and screen should also be inspected regularly. The gap is likely to increase over time due to wear, which could affect productivity and product size.
Screens on some grinders can be flipped when they start to wear, which could help a contractor get more hours out of the screen. It also is possible to use a screen with smaller openings in the lower section of the grinder and larger openings in the upper section to allow the material to purge and reduce the amount of material carrying around in the mill. A knowledgeable representative from a dealer or a factory can help a customer understand if this is an option for the customer.
"Instead of wearing out the bottom half of the screen and then having to build it up or replace it, you can flip that screen around and have an even wear," Marshall says.
SEEK EXPERT HELP
A knowledgeable representative from a dealer can help customers select the appropriate screen configuration for their applications. Often, they not only are experts on the equipment but also the working conditions and raw material in their geographic area. Given the importance of variables such as moisture content and even the time of year material is processed, that can make a big difference with tub and horizontal grinders.
"There are dozens of recycling and forestry specialists at Vermeer dealerships globally," Marshall says. "We also have a group of specialists here at Vermeer headquarters in Pella, Iowa, to assist our global dealer specialists."
Related Articles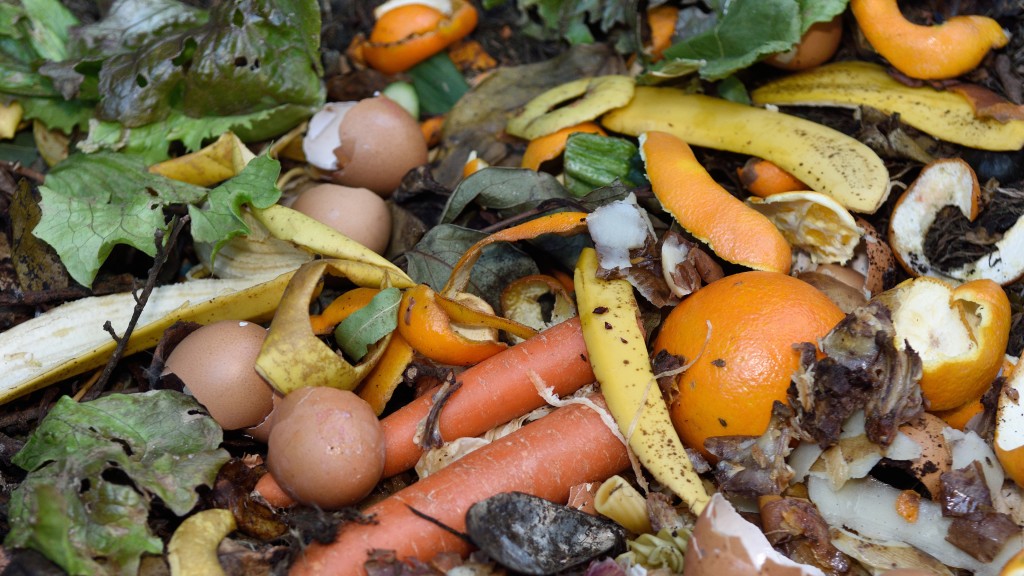 Greenhouse opening helps Highfield Farm further develop industrial land into urban farm