Loadman LM410 with route assistant takes automation to the next level
Worldwide annual smart MSW technology revenue to grow from $2.3 billion in 2014 to $6.5 billion in 2023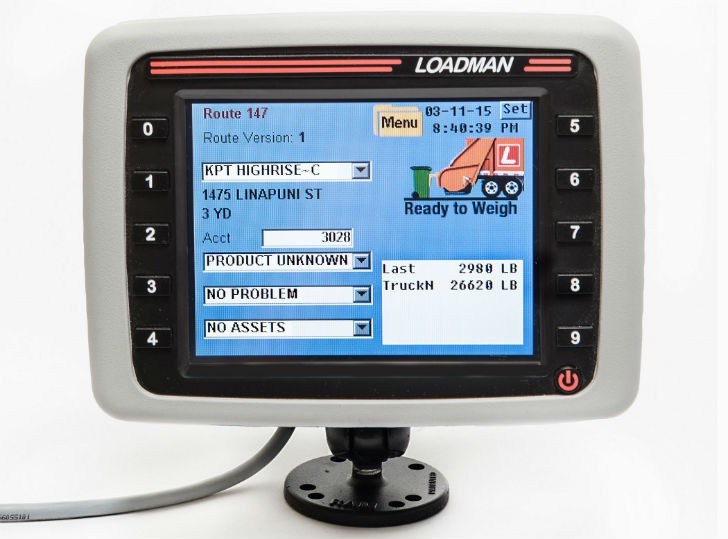 In a report released last year, Navigant Research forecasted that worldwide annual smart MSW (municipal solid waste) technology revenue will grow from $2.3 billion in 2014 to $6.5 billion in 2023.
Creative Microsystems' latest on-board computer for residential cart tipper scales, the LoadMan LM410, is designed to enable municipalities, haulers and others to easily and effectively manage costs and analyze waste diversion and reduction improvements. According to the company, the LoadMan LM410 with route assistant application takes automation to the next level. GPS coordinate locations are acquired during setup of the LM410, enabling automatic load detection while in route. Customer locations are captured automatically using GPS Geocoding or with an RFID reader and can be tagged with customer name, service type, commodity code, date and time stamp, bin and net vehicle weight, truck number and driver. In addition, a Proximity Mode feature uses Geodata to show drivers their customer pick-ups within a 300-foot radius of the truck's position; it's then as simple as the driver confirming the account with a single touch to the screen.
The LoadMan LM410 provides an on-board computer for residential cart tipper truck scales and boasts a modern touch-screen graphical user interface, superior construction and durability of the in-cab computer. The complete system includes the LM410 on-board computer with a route assistant application, LoadMan Load Management back-office software and LoadMan on-board scale technology for automating data acquisition, analysis and reporting (from cart to report).Using LoadMan Load Management software, customers can automatically upload load records to filter, sort and analyze data. Multiple reports can be created easily leading to greater insights, productivity and optimal waste diversion.
Intuitive and Rugged Design
The new LM410 color touch-screen display places intuitive icons on the screen eliminating the need to scroll through various screens to find the right one. Construction of the on-board computer with the LM410 is built to withstand rough daily use and extreme temperatures. The 5.7-inch display is easy to read and designed to be readable in sunlight. In addition, scale calibration, formerly a time-consuming task, is simple and can be completed in minutes with the new touch-screen interface.
The LM410 communicates seamlessly with LoadMan scales for the most accurate load readings in the industry. Each scale system comes complete with two patented load cells that are mounted on the lifting equipment; inclinometers read the load at multiple points while in-motion. Unlike other scale products, LoadMan load cells can be easily replaced in the field without replacing the cart tipper.
Company info
Related products
Related Articles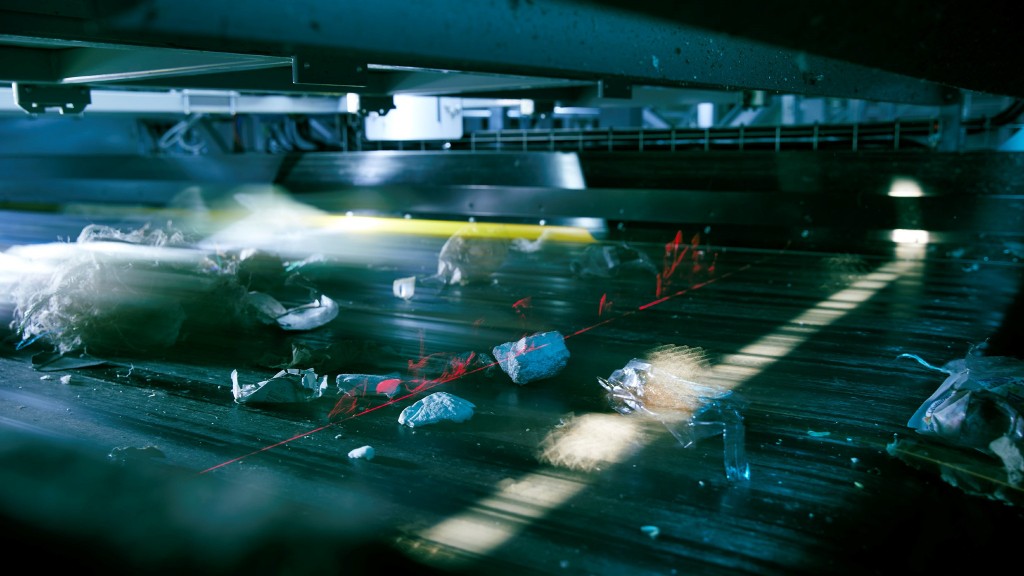 PreZero launches Europe's newest sorting plant for lightweight plastic packaging