Biogas Facility Improves Efficiency with ALLU Screener Crusher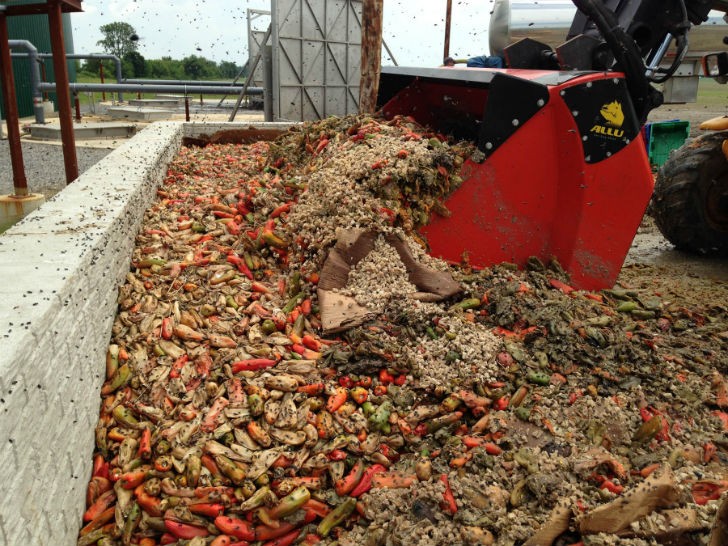 Napoleon Biogas LLC, based in Napoleon, OH, is the first commercial biogas (methane, or CH4) plant to generate renewable electricity in Ohio; the plant went online in January 2014. Using anaerobic digestion, a biological process that occurs when bacteria break down organic material in the absence of oxygen, the facility produces biogas, which can be used to generate energy in the place of traditional fossil fuels. With the capacity to digest 450 tons of organic waste material each day, the plant provides an outlet to divert organic waste from landfills, while also producing renewable electricity. Napoleon Biogas, through its parent companies CH4 Biogas LLC and BNB Renewable Energy Holdings LLC, initially built its facility in partnership with Campbell Soup Company in order to capture up to 50% of the waste from the company's soup, sauce and beverage production and direct it across the street into Napoleon Biogas' anaerobic digester. Campbell Soup has a 15-year contract with Napoleon Biogas to purchase 100% of the electricity generated from the facility at a flat cost, allowing Campbell Soup to replace 25% of its electricity with a renewable energy source to power its V8 plant.
In addition to the waste received from the Campbell Soup facility, Napoleon Biogas also receives and processes a wide variety of expired organic material, as well as packaging, from local dairy farms, grocery stores, large box stores and waste recyclers. While the majority of organic material comes to the plant in a liquid form, the facility receives and processes other produce such as apples, oranges, onions, watermelon, cabbage, coconuts, potatoes, sweet corn and other seasonal produce. In April 2014, Napoleon Biogas signed an additional contract with a large store to handle up to 20,000 pounds of expired produce each week. This contract created an immediate need for the company to find a piece of equipment that could reduce the material so it would be small enough to pump through the digester.
Napoleon Biogas was looking for a unit that ideally could mount to its existing JCB 520 Telehandler in order to get maximum use of its current equipment. After seeing ALLU Group at the BioCycle Conference in San Diego, CA, Napoleon Biogas worked with its local ALLU dealer, Murphy Tractor & Equipment Co., to arrange a demonstration of a screener crusher unit, putting it to the test on a pile of expired organic material. "We worked with ALLU to find the right size and specifications for an attachment. I thought it would be more difficult, but ALLU responded to our needs and was able to give us exactly what our facility needed," commented Chad Richer, Plant Manager for Napoleon Biogas.
"After a few hours of using the ALLU DL Screener Crusher, my initial thought was that this attachment was really going to help our facility and be the solution we had been searching for. It processed each bucket load of material in about 90 seconds, regardless of what type of produce was fed to it. And it was easy to hook up, which was important because we use our telehandler for multiple functions throughout the day," said Richer.
After witnessing its capabilities at the demonstration, Napoleon Biogas ultimately purchased an ALLU DL 2-17-15 TS Screener Crusher, which is able to pick up organic material, carry the load to the digester's feeder and size the material down to 5/8-inch or less. "Before deciding on the ALLU, we explored a few stationary options, but they were all three to five times the cost of the ALLU attachment. While we may grow to need one in the future, right now, as a startup company, the ALLU provides the flexibility and versatility that we need. We really liked that we didn't need to make any attachment-specific modifications to our telehandler. We are able to just attach the DL Screener Crusher and get to work," said Richer.
Napoleon Biogas had originally only intended to use the ALLU DL Screener Crusher to size and feed organic material into its digester, but it was during the demonstration that the company realized the attachment might also be helpful in another area of its day-to-day processing. In addition to organic produce, the facility also receives and processes canned liquids that have expired, or have been frozen or otherwise compromised and are unfit for consumption. The company separates the aluminum from the organic material and feeds the organics into the digester, recycling the aluminum as an additional income stream.
"We have a RUNI (screw compactor), which we were using to separate all of the cans from the organic material. It worked really well on medium to large cans, but when we started processing smaller, 7-ounce aluminum cans, we found it was just too aggressive and turned them to sawdust," noted Richer.
During the demonstration of the ALLU DL Screener Crusher, Napoleon Biogas scooped approximately 300 of these smaller cans into the attachment to see how it would perform. Within 40 seconds, all but about five of the cans were torn, twisted or punctured so that the organic material could drain out, leaving the metal to then be recycled.
"Using the attachment for two separate functions throughout our facility has saved us the time, trouble and cost of buying an additional piece of equipment. In the future, we foresee using the ALLU to add another stream of income to our facility when we start selling biosolids – the materials left after anaerobic decomposition – to landscapers for bedding material. We've been very pleased with the performance of the ALLU and the opportunities we can explore in the future with it," said Richer.
Company info
Related products
Related Articles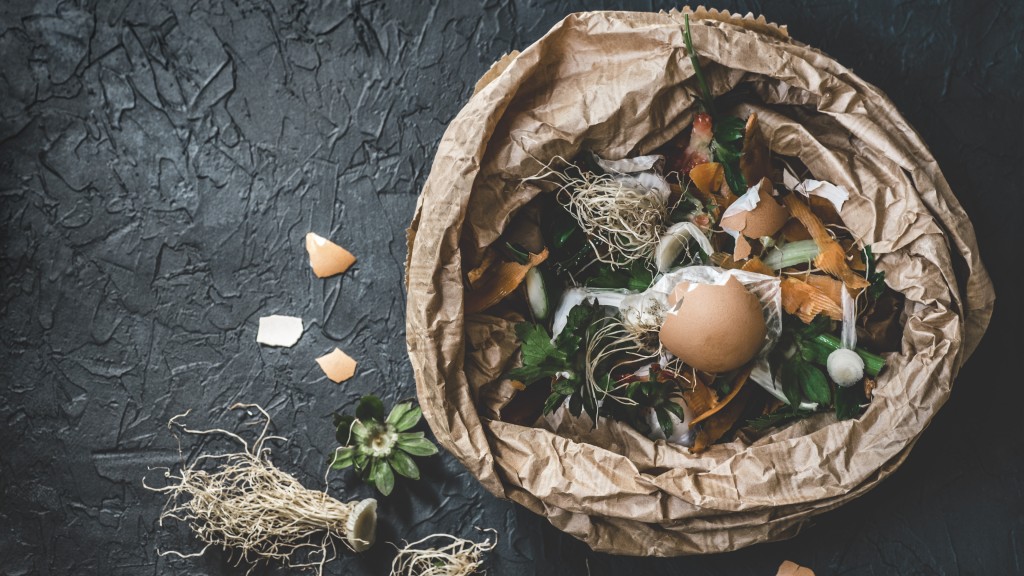 Elementary education program, curbside recycling, and residential composting among USCC awards