Metso's EtaPreShred 4000 now available in new crawler version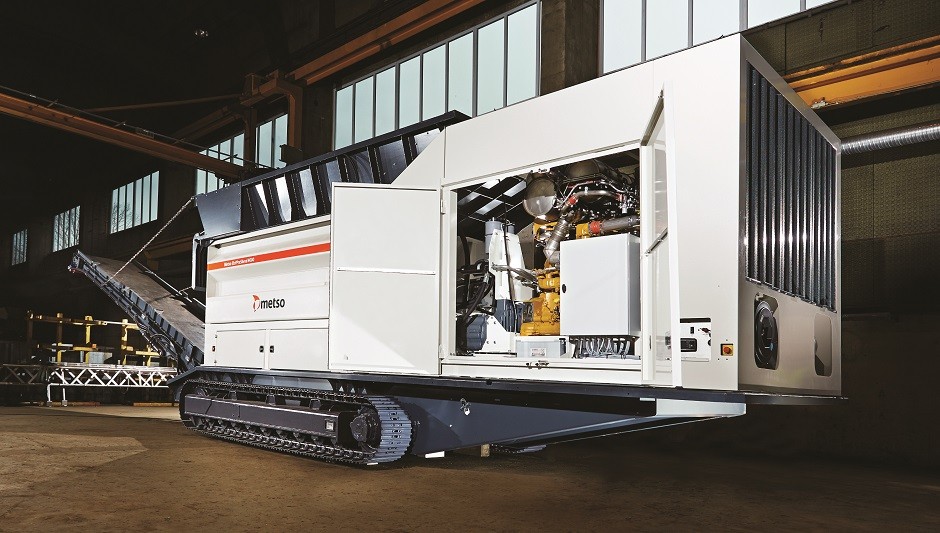 Metso's new EtaPreShred 4000 Mobile makes it easier than ever before to process all kinds of waste in almost any location. The mobile units are now available in a new crawler version, and have been designed to deliver improved performance and increased efficiency.
Henning Lindbjerg VP waste recycling Metso, explains: "The new, improved mobile units can be moved during operation, and are easier to load and transport than their predecessors. They feature all the robustness and strength you'd expect from a Metso PreShredder, with the added benefits of being easier to operate, more efficient to run and easier to service, all of which helps to reduce running costs."
Metso Recycling shredding technology is based on an extremely aggressive knife design and open cutting table, which provides outstanding performance when dealing with mixed and challenging materials. These key features make Metso EtaPreShred units extremely resistant to wear caused by materials and waste normally considered as nonshreddable; including solid steel, reinforced concrete and rocks.
Drawing on years of experience in designing mobile units, Metso says their new crawler version allows for excellent onsite mobility. The machine's total height is half a metre lower, making it easier and cheaper to transport, and easier to load the machine using a smaller loader. The new Crawler version can also be moved by remote control during operation, saving time and energy.
A new Tier 4 Cat C15, 402 kW power pack on the EtaPreShred 4000 Mobile benefits from a longer service interval, increasing the time between services from 250 hours to 500 hours, representing a significant saving on service costs over the unit's lifetime. Plus, a new power pack cooler keeps the unit operational in temperatures up to 45 degrees C ambient, increasing the range of use, and offers up to 5 percent energy savings. These new units also include updates designed to simplify the maintenance process.
"The new units have been designed to be easier to service in any location," said Lindbjerg. "Along with more space in the power pack, which allows better access for servicing, we've mounted a ladder on the cutting table to improve access for inspection."
Additionally, Metso says the EtaPre- Shred 4000 Mobile is designed to be easier to operate using a controller and electric components specifically designed for mobile units. Other key features include a new touch-screen display, making the controller more intuitive for the operator to use, and an improved display screen providing better visibility – especially outdoors in bright, sunny conditions. According to Metso, the new controller on the EtaPreShred 4000 Mobile allows the unit to be accurately adjusted to suit the waste being processed, meaning high production and consistent output.
Company info
Related products