Fifth Annual Rotochopper Demo Day showcases 10 machines, new features and proven models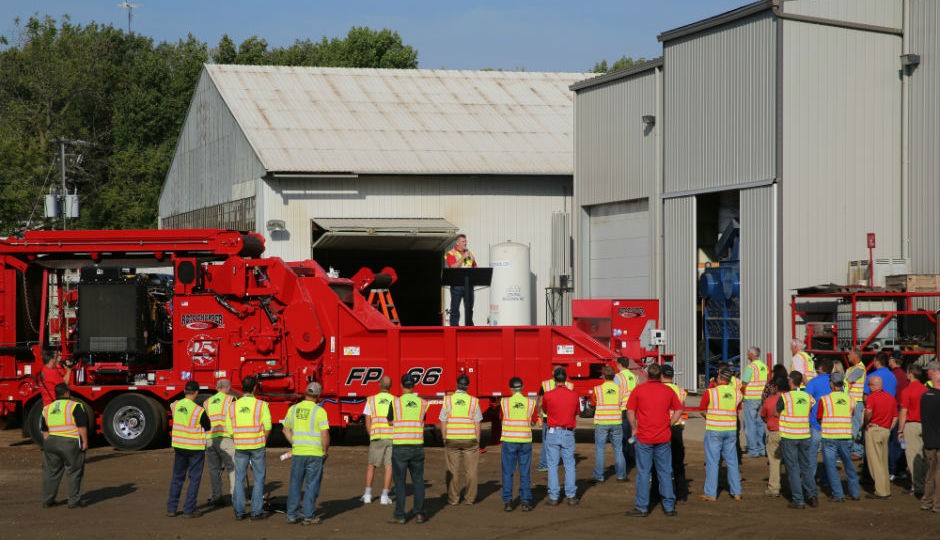 On September 16th, 2015 guests from dozens of companies gathered at Rotochopper factory headquarters in St. Martin, MN for the fifth annual Rotochopper Demo Day -- a day packed with grinding, chipping, shredding, and bagging demonstrations, along with factory tours, entertainment, and prizes.
The event included ten Rotochopper machines, processing 15 raw materials and producing 17 end products. As company CEO Art de St. Aubin noted in his welcoming remarks, Demo Day 2015 was a celebration of several Rotochopper milestones:
25 years of the Rotochopper name
20 years of the EC grinder series
10 years of the B-66
1,500 total units manufactured to date
Remarking on these milestones, de St. Aubin drew these important achievements together under a common theme — Rotochopper's factory-direct approach to the customer.
"In 2015, we reached 1,500 units to date sold into 25 countries," he stated. "What that means is that we have had 1,500 opportunities to work very closely with people just like you to provide solutions that help make their businesses better." He went on to stress that this close interaction with customers could be seen in each machine involved in the day's demonstrations. "Today you are going to witness new features that have been developed through partnerships with customers like you."
Examples of new features on display at the 2015 Rotochopper Demo year included:
Increased throat opening on the B-66
Chipper package for Rotochopper grinders
Electric motor start assist
In addition to these new features, the demonstration schedule included several opportunities for guests to see the new TS-2 slow-speed shredder in action, processing railroad ties with tie plates attached, construction debris, and miscellaneous contaminants, such as an office chair.
Besides these most recent developments, Demo Day also showcased some proven Rotochopper machines, including the EC-366, MC-266, Go-Bagger 250, and CP-118. As de St. Aubin noted in his welcoming remarks, this year's Demo Day included more B-66 units than total grinders featured in the first Demo Day in 2011. The event kicked off with a 950 horsepower B-66 with crawler tracks and transport dolly grinding logs and whole trees. The B-66 variations featured throughout the day included all horsepower options (700, 765, and 950) and mobility configurations: trailer-mounted, track-mounted, and track-mounted with transport dolly.
After a packed schedule of demonstrations, the event concluded with a hallmark of Rotochopper grinding equipment—the patented grind and color system. Prior to the grand finale, the grind and color system had been featured on two compact machines, the CP-118 and the MP-2. The closing demonstration featured two machines running head to head: a 765 horsepower B-66 and a 630 horsepower FP-66. The B-66 reground and colored 6" minus wood fiber produced earlier in the day. The FP-66 ground and colored whole pallets.
"This year's Demo Day was our best yet," said Monte Hight, Rotochopper sales & marketing manager. "Demo Day is always a fun way to showcase our values as a company: our commitment to customer success and our passion for innovation. There's no other event where you can see this variety of grinding equipment in this broad range of applications. It's a unique opportunity to showcase a unique product line and value to the customer."
Related Articles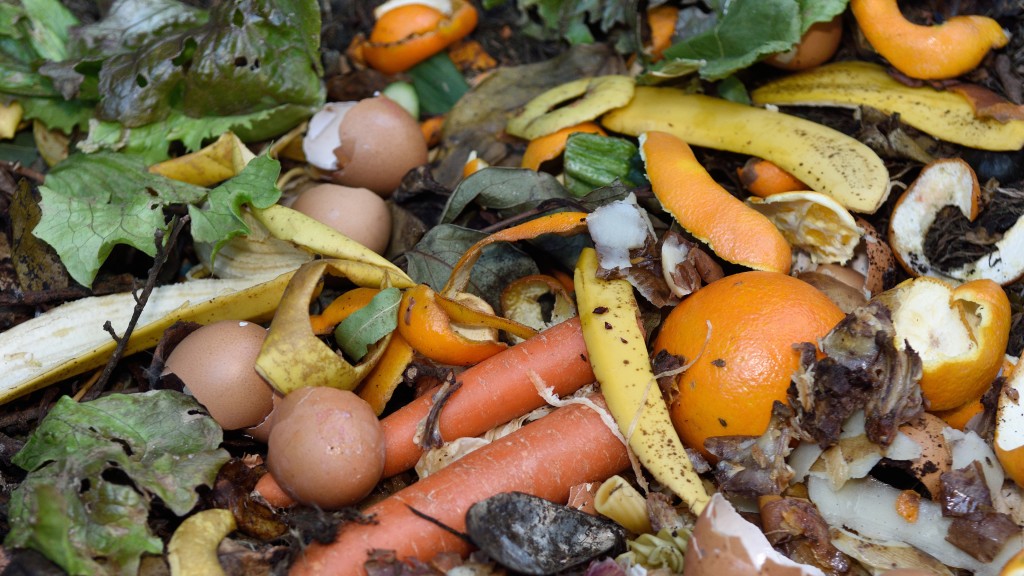 Greenhouse opening helps Highfield Farm further develop industrial land into urban farm