Grand MRF Opening For Pratt Industries in Georgia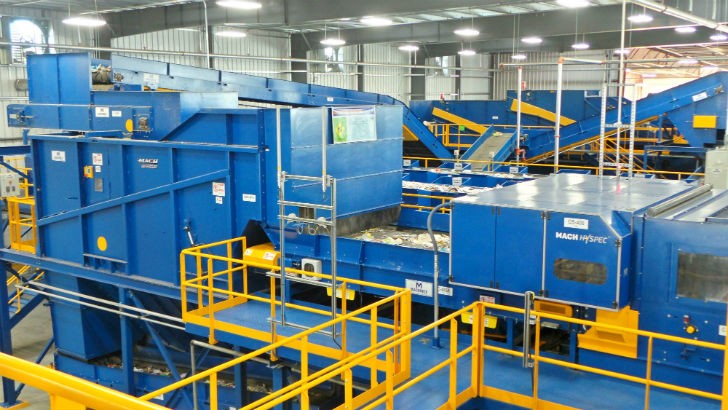 In 2014, Machinex Group was selected by Pratt Industries, a private, recycled corrugated packaging company, to design a system able to handle multiple material streams. A grand opening of the brand new, state-of-the-art MRF was held on September 17th.
Located in the city of Conyers in the state of Georgia, the system was engineered to mainly recover the mixed fiber from the stream but was expected to have the flexibility to process single stream, C&I and commercial OCC as well, a very important feature requested by Pratt Industries. The system has a tremendous amount of flexibility in terms of how to route the input stream and which piece of sorting technology it will (and will not) see, all based on operator preferences. Originally designed to process material at 25 to 30 TPH, the versatile system has since been tested at over 32 TPH. The system can also recover certain non-recyclable materials for use in its waste-to-energy gasification plant which is also located on the same Eco-campus.
The advanced facility includes some of the most efficient equipment such as a shredder, a heavy-light separator, three ferrous magnets, two non ferrous separators, a drum feeder, a back scraping drum and a truck load-out station. The system is also equipped with Machinex latest technologies including a MACH Ballistic Separator and three optical units MACH HyspecTM to sort PET, HDPE, fiber & aseptic packaging.
ʺWhen Pratt approached us with this project in 2013, we were very thankful to be one of the suppliers considered. Due to the various streams they planned to run, the typical single stream design would simply not fit the bill. So, over the following year, we worked with them very closely to provide them with all the flexibility they needed. The result is an extremely flexible system that gives them the recovery they require with a focus on a quality mixed paper that they can feed directly to their mill next door. We are pleased to have Pratt as a partner and congratulate them on such an important piece that helps them achieve their corporate goals.ʺ explains Rusty Angel, Sales Manager at Machinex.
Kurt Schmitz with Pratt Industries adds: ʺThis project has been a long time in development and we are excited about how the system is performing and achieving our goals. The system will enable us to process a variety of streams, producing paper for our on-site mill and fuel for our Clean Energy Plant which is also on-site. This facility is a key component in expanding our Eco-Campus capabilities. Machinex has become a true partner in the development of this facility. Their attention to our expectations and the delivery of the final product has been a smooth process.ʺ
Related Articles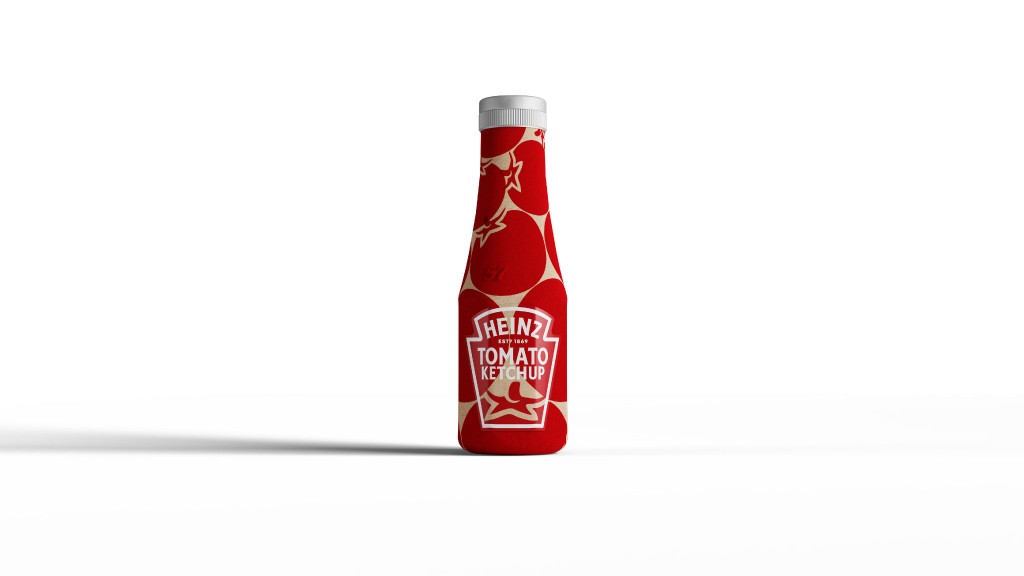 Kraft Heinz partners with Pulpex to develop and test recyclable paper condiment bottle