Premiertrak 600 crusher available in North America, 320SR features updates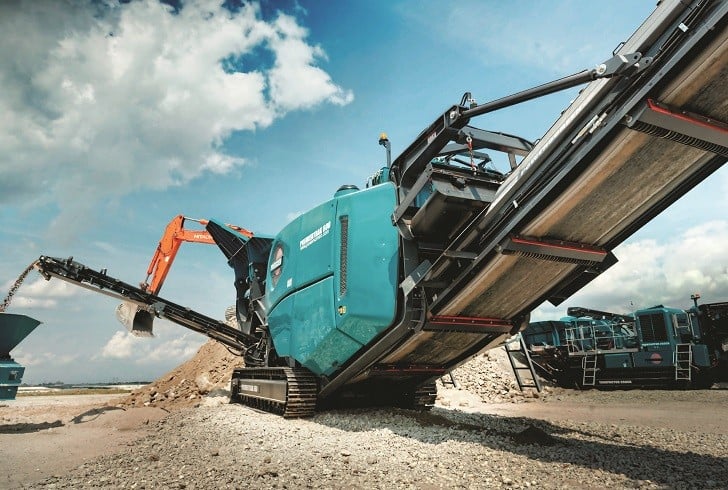 This past spring, Powerscreen launched the new Premiertrak 600 jaw crusher with diesel-hydraulic or diesel-electric drive systems to global markets, with availability to North American markets as of this summer. The diesel-electric machine can be powered directly from an on-site source which further reduces the cost of operation. At the heart of the Premiertrak 600 crusher, is a 1,200 mm x 820 mm (47- x 32-inch) modern jaw chamber incorporating robust construction with many user-friendly features including a fully hydraulic CSS range of 75 mm to 200 mm, and a reversing system to clear blockages quickly for increased uptime.
Also announced earlier this year, the Powerscreen Trakpactor 320SR is a mid-sized horizontal impact crusher redesigned with some key enhancements to offer operators and contractors excellent reduction and high consistency of product shape for performance in both quarry and recycling applications.
New to this model is an optional fully independent hydraulic pre-screen which improves fines removal and reduces chamber wear costs. The plant features rapid set-up time, fuel efficient direct drive system and excellent output potential of up to 320 tph (352 US tph).