Rougher/Cleaner/Scavenger system designed to produce premium Zorba in the scrap yard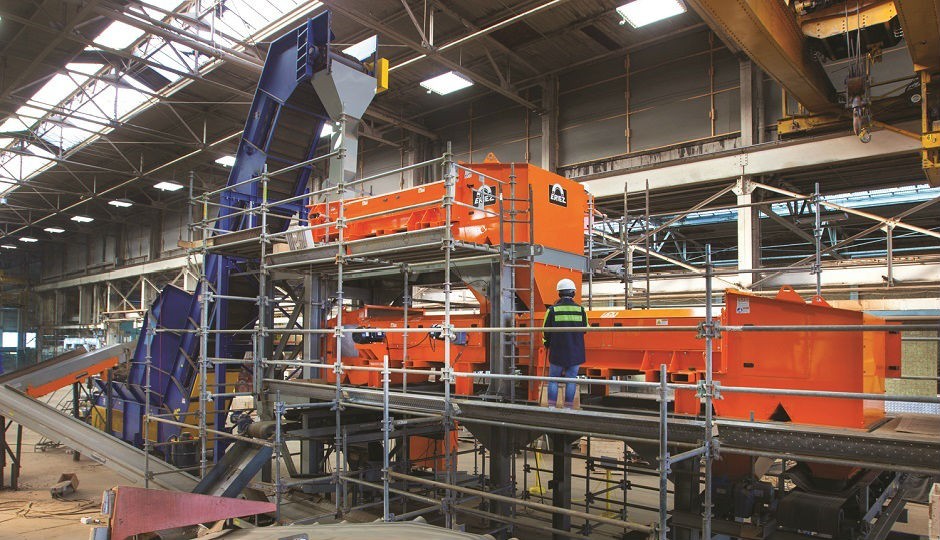 Eriez recently introduced its Rougher/Cleaner/Scavenger (RCS) system, combining three eddy current separators, and creating a system that the company says will pay for itself in less than nine months – by allowing users to sell a premium high-grade zorba.
The RCS is designed to be the primary nonferrous separator in a scrap yard. It is ideally positioned downstream of ferrous separation equipment such as scrap drums and magnetic head pulleys, and typically a trommel screen, to size material prior to reaching the eddy current separators (ECS). Downstream of the RCS system, sensor sorting equipment can be used to separate stainless and lead.
The RCS circuit was derived from mineral processing techniques that are widely used for the same goal: to maximize the grade and recovery of zorba. According to Eriez, the RCS system can generate an additional $500,000 in revenue for a typical scrap yard in its first year of operation.
"The RCS System was developed in response to China's operation 'Green Fence'– China's initiative to inspect scrap imports and keep out undesirable materials," said Tim Shuttleworth, Eriez president and CEO. "As part of the Green Fence initiative, China is requiring imported zorba to be of a very high grade. Many Chinese buyers have stopped purchasing lower-grade zorba all together, and the zorba market is now flooded with low quality material. The RCS will allow its users to sell a premium high-grade zorba which will be sought not only by the Chinese, but by other countries around the world."
The RCS system is appropriate for both new installations and as an add-on to existing operations. "Any operation that has an existing Eriez eddy current separator could buy two additional (Eriez) eddy current separators and align them in the RCS circuit to achieve these same high grades and recoveries," said Mike Shattuck, Eriez market manager-metals recycling.
Eriez says the performance of their RCS System has been proven in full-scale testing conducted by Virginia Polytechnic Institute and State University (Virginia Tech). Testing showed that an Eriez RSC System would increase zorba output by 116 percent over a single-stage ECS unit. Assuming a fair market zorba price of $1.50 per kg ($0.68 per lb), and assuming that both systems are run for 40 hours per week for 50 weeks a year, the 116 percent increase in output for the Eriez RSC machine equates to an additional $1.7 million in annual revenue or about 1,250 tons of zorba.