Siltbuster's Innovative Separation Technologies Launched in Collaboration with Doppstadt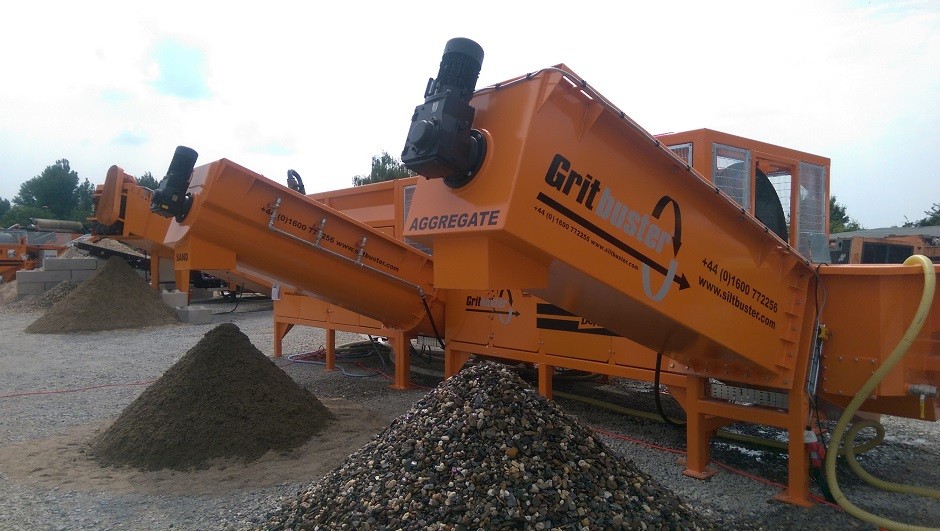 Siltbuster has launched its range of Gritbuster recycling machines and water treatment technologies on the worldwide stage at the EXPO show organized by materials recycling specialist Doppstadt. The show, at Doppstadt's Calbe manufacturing facility in Germany, was used to celebrate the company's 50th birthday, and to introduce a new range of products to its international distributor network and key clients from around the world.
As part of the show, Doppstadt introduced its new range of water-based separation technologies designed to recover material to the highest possible quality, these use Siltbuster Water Treatment Systems to clean the wash water for reuse.
In addition to exhibiting its water treatment technology, Siltbuster also showcased one of its latest Gritbuster road sweepings recycling machines, the WT-250, in live demonstrations, together with a HDS Hydraulic Density Separator unit designed to separate materials by density.
Company CEO, Ferdinand Doppstadt, explained: "As most of these materials were originally processed using water-based separation techniques, it seems perfectly logical to use the same techniques to treat recycled materials, such as construction demolition waste, to a similar standard. To achieve this we have introduced a new range of water-based separation machines and teamed up with Siltbuster to provide the water treatment technology necessary to allow the process water to be cleaned for re-use.
"By operating with a closed loop water treatment circuit we are able to provide a range of separation systems which, unlike most conventional sand and gravel processing operations, do not rely on large settlement lagoons to naturally treat the water. The net result is a compact system which can be rapidly deployed on small sites to reprocess a range of waste materials to a higher standard than can be achieved by the current dry processing techniques."
Commenting on this development and the show, Siltbuster CEO Dr Richard Coulton said: "We have been working towards this launch with Doppstadt for a number of years now and are honoured that they have chosen us to partner with them in this exciting opportunity. Both the water treatment systems and the Gritbuster separation technology were demonstrated to over 5,000 potential customers from around the world. We were very pleased with the response we received and look forward to working with Doppstadt on new projects throughout Europe and beyond."