Recycling Equipment Canada announces availability of latest products from Ameri-Shred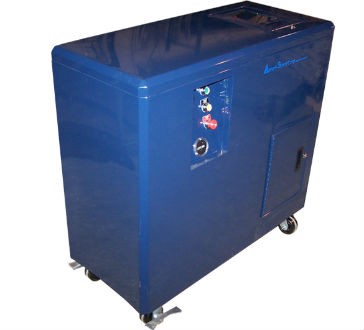 Recycling Equipment Canada (REC) has announced the availability of the latest shredding solutions from Ameri-Shred, which include:
A new solid state and rotary hard drive shredder (shown here)
A new larger truck-mounted hard-drive shredding system
Two new series of cross cut industrial paper shredders
The AMS-300HD-SSD Solid State and Rotary Hard Drive Shredder, is optimized for shredding solid state drives down to a shred size of 3/8", which is small enough for secure destruction of solid-state drives.
The Series 3 Truck-Mounted Hard Drive Shredding System is a sleek new design that provides adequate room in a box truck to house the Series 3 hard drive shredder, a stand tall enough to fit a Gaylord box underneath, and an infeed conveyor.
The Series 2 and 3 Cross Cut Industrial Paper Shredders are available in various HP models, shred size of 5/16" x 2.5", and a throughput of 1,000 to 2,600 lbs. of paper/hour (depending on model).