INTERNATIONAL COMPOST AWARENESS WEEK (ICAW) is MAY 6-12, 2012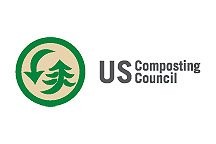 May 6 to 12 is International Compost Awareness Week (ICAW). According to Michael Virga, the Executive Director of the U.S. Composting Council, the ICAW Committee is compiling pictures and stories of ICAW activities around the U.S. The committe is asking the industry to please send great pictures and stories to the [email protected] The images will be used in an article about the events taking place in the U.S.
International Compost Awareness Week (ICAW) is an annual event designed to promote composting and the use of compost to communities across the world. It is a multi-media publicity and education event that showcases composting and compost products. It features both composting projects in people's back yards as well as some of the largest commercial facilities in the world.
ICAW is continues to grow each year as it attracts students, educators, homeowners as well as cities and business of all types. For the past 15 years ICAW has been on the forefront of promoting the message - Compost! To learn more about how ICAW can help provide educational tools and ideas for students contact Jeff Ziegenbein - [email protected]
Also, composters can join the thriving ICAW community on Facebook and explore the many wonderful resources available for download on the USCC website at www.compostingcouncil.org.
The next USCC Conference and Trade Show takes place January 28-31, 2013 in Orlando, Florida. The USCC's Annual Conference is the premiere meeting for professionals in the composting, organics recycling, and related industries. The Conference routinely attracts 800 to 1,100 attendees working directly in the fields of compost manufacturing and organics recycling. In Canada, contact the Compost Council of Canada at www.compost.org. The CCC's 2012 National Compost Conference will take place September 19-21, in Montreal. The conference will include site tours, equipment demonstrations, a wide range of presentations and excellent networking opportunities.