Third time's a charm
After passing on two chances to get into scrap recycling, hlh&r founder Hugh Grandstaff took the leap — and hasn't looked back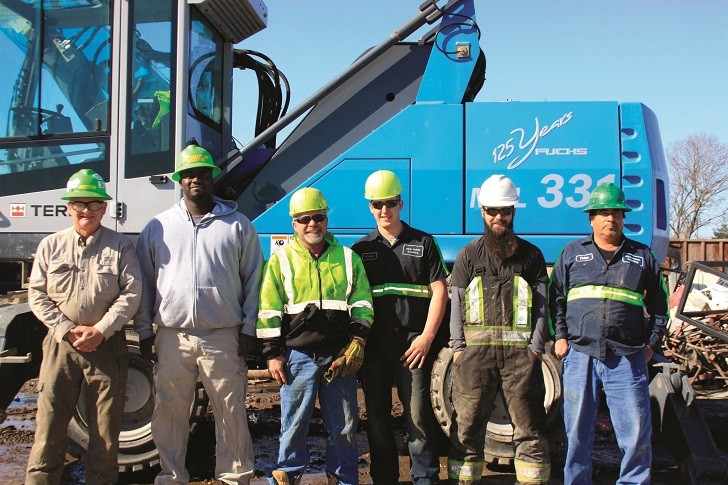 One could say that Hugh Grandstaff, founder of hlh&r Metals Recycling LP in Waxahachie, Texas, has always been in the recycling business. He just took a long time off to fulfill his dream of being a pilot.
As a child, Grandstaff visited large commercial metal yards with his father, an insurance broker who provided liability coverage for recycling operations. In his 20s, Grandstaff owned an equipment repair company, and he would buy material from and sell to two local scrap dealers. "One of the company's owners asked me to join him in his business – my first opportunity to enter the scrap industry," recalls Grandstaff. He declined, however, interested in pursuing a career as a commercial pilot.
Over the next couple of decades, Grandstaff continued to buy from and sell scrap to local recycling companies, while he pursued and fulfilled his dream job of being a commercial pilot for a major airline. "During this time, I had a pilot friend who was starting a marine salvage company in the Houston area, and he encouraged me to join him," said Grandstaff. Again, he declined, missing a second opportunity to enter the recycling business.
With mandatory retirement looming, signalling the sunset of his pilot career, Grandstaff took the opportunity to help a friend with a hospital facility shut down project, where they kept anything left after disposal of all non-fixed assets. This included metal components and equipment. "As we turned that metal into money, I discovered the profit that was involved," he said.
About that same time, a close friend talked to Grandstaff about starting a scrapyard business. This was the third time the opportunity to enter the recycling industry presented itself. Grandstaff decided to consider it. He began by conducting a good deal of research into what it takes to start a recycling company.
Flight layovers and due diligence
Grandstaff took advantage of flight layovers when he was piloting, which enabled him to visit and study successful recycling facilities throughout the U.S. He also joined the Institute of Scrap Recycling Industries (ISRI), before he was actually in business with an operating site. "This gave us the opportunity to make connections with great companies in the scrap metal industry," said Grandstaff.
A family operation, Hugh, along with his wife Lynne, two sons Robert and Hugh Taylor, and brother-in-law Brian Geihl, worked through the long process of researching the requirements to open a metal recycling facility. This research paid off when a property with an office building suitable to conducting business became available in Ellis County, Texas.
"We were told it would be impossible to get a permit to open a recycling facility on the property, but ours was approved without comment," recalls Grandstaff. "We have had so many good people help us along the way, including many metal recycling operations in the area."
In the spring of 2010, the Grandstaff family worked to get the property ready for business. In September of the same year, hlh&r Metals Recycling opened its doors, and Grandstaff began to operate a business that some could rightly say he was destined for his entire life.
Growth on principle
Hlh&r began small, similar to many family-run recycling operations. The business began with a core of Hugh Grandstaff and his wife (who manages the office) his sons and son-in-law, along with friends Rod Baker and general manager, Chad Smith. The company's focus was ferrous metals, primarily taking in tin, long and short iron, and cast iron.
In those first days, they relied on material coming in from local peddlers – much the same way Grandstaff would sell material to those local recycling facilities years ago as a customer. At the same time, hlh&r worked to grow its commercial business.
Grandstaff said with the guiding principles of honesty, integrity and respect, their recycling operations thrived.
"Every industry leader I spoke with prior to starting the business said the biggest key to success, in their opinion, was to be honest and fair," explained Grandstaff. "So we treat our customers with respect."
He points to one commercial customer in particular hlh&r earned based on such integrity. The customer came to him with a sample of stainless steel and wanted to make sure he was getting a fair price for his product. Grandstaff used a Niton XL2 analyzer to scientifically determine the nickel content.
"It was 316 stainless steel, and we told him he should be getting three times the prices he was being paid," he said. "We paid him what he deserved. He has been a customer ever since, and he has introduced us to several new corporate clients."
Staying true to its guiding principles and expanding its commercial customer base, hlh&r quickly increased the amount of material they were taking in and which was leaving the yard.
"We went from one truck outbound every other day to up to 12 trucks daily," explained Grandstaff. "Our number of roll-off boxes grew from 5 to 60 in three years."
Hlh&r's pace of growth started to show inefficiencies in the type of handling equipment they were using. Two skid steer loaders and an excavator with grapple attachment were used to load and unload trucks as well as move, sort and stack material. Operators had a difficult time loading and unloading high-walled trailers with the excavator. Age was also an issue with the excavator being used, as it had nearly 20,000 hours of use.
"We also ran a magnet with the excavator, which took an auxiliary generator that burned additional fuel," said Robert Grandstaff, Hugh's son and VP of hlh&r. "In this business, you move and sell stuff to make money. For that you need a reliable handler, so we had to make a change."
Efficiency gains with the MHL331 material handler
Hlh&r worked with the newly established Terex Fuchs distributor in the area, 5 Point Industrial Services, out of Alvarado, Texas, to assist with their scrap handler selection.
"We conducted a thorough site evaluation and spoke with hlh&r representatives to determine the right material handler," said Russ Miesch, sales manager for 5 Point. "They needed a mobile handler to quickly get around the property, so we recommended that they move from the excavator track drive system and go with a handler with wheels."
There were two models that fit the profile. A smaller Terex Fuchs MHL331 material handler offering up to a 11.9-m (39- foot) reach, or a larger MHL350 handler that delivered higher lifting capacities, a reach of up to 15.8-m (52 feet) and would allow more flexibility for rapid growth. The management team at hlh&r thoughtfully considered both Terex Fuchs material handler models and compared with other options available on the market.
"The initial price for the MHL331 handler was attractive, and its 10-year resale value was the same as competitive models but at a substantially lower cost of entry," said Robert.
5 Points had an MHL331 handler in stock, so hlh&r tested it. One thing immediately jumped out at both Hugh and Robert Grandstaff – fuel burn.
"The MHL331 burned 75 percent less fuel than the excavator," said Grandstaff.
Robert added, "We were burning 8 to 10 gallons (30.3 to 37.9 l) of fuel per hour with the excavator, and the MHL331 consumes only 2.5 gallons (9.5 l) per hour."
Everything about the MHL331 handler – size, capacity, efficiency, initial purchase price and long-term operating costs – lined up with hlh&r's needs, so they purchased it from 5 Point, with financing for the handler provided by Terex Financial Services (TFS).
The more hlh&r used the new material handler, the more they realized just how inefficiently their old excavator had been operating.
"We can load a trailer in one-third the time with the MHL331 handler," said Grandstaff. "The grapple rotates to better position material inside the trailer, and our operators can see over the walls of a trailer."
"This machine's standard hydraulically height-adjustable cab offers a maximum 5.2-metre (17-foot) eye-level elevation to enhance visibility," added Kevin Chambers, regional sales manager for Terex Fuchs material handlers. "The left- and right-hand joysticks are specifically configured for material handling operations, so this also increases operator efficiency."
"The MHL331 handler is used to load and unload trailers, blend and sort material, and prepare product for shipment," said Robert. "We use it wherever and whenever possible, and we know 5 Point will be there to support us, should any issues arise."
Related Articles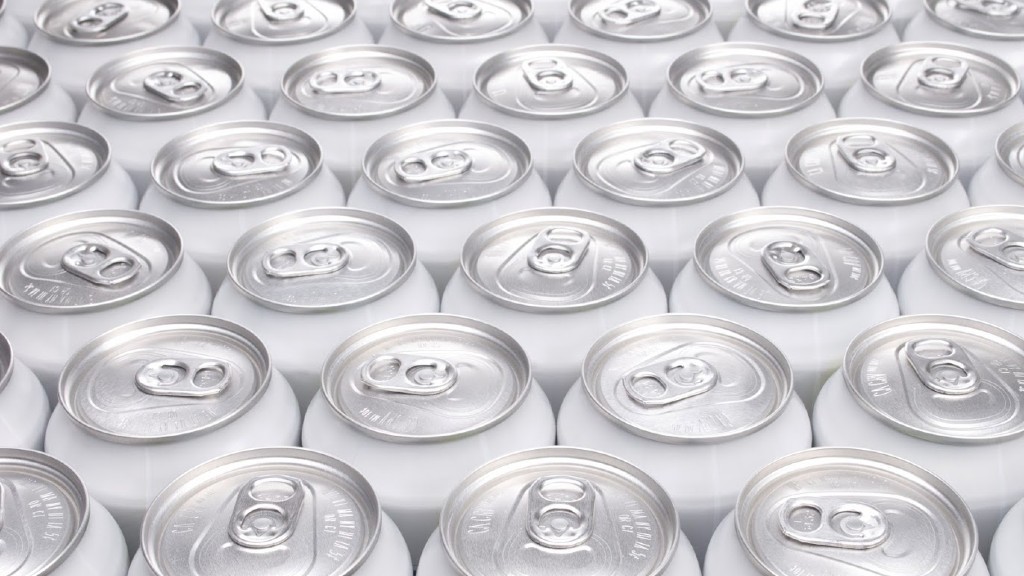 Novelis report highlights recycling capacity increase and reduction of primary aluminum usage