Multistar S3 new-generation star screen

Komptech's Multistar S3 is a new generation star screen built on the same performance features as the company's larger models, but with affordability in mind. Designed as a perfect fit for low-volume and medium-volume producers, the hopper capacity of up to 4.5 cubic yards provides continuous operation, while large screen decks allow the machine to process between 125-200 yards per hour depending upon application.
Ease of mobility: built on a trailer chassis, this machine has a small footprint while still offering mobility for service providers or multi-site use. Just like the larger star screen models, the machine can process a large range of materials from compost to green waste to bark, chips and pre-shredded waste wood. Similarly, almost all the options on the larger machines are available on the S3- wind-sifting, screen deck variations, switch from three to two fractions, hopper extensions and much more.
Easy access: sheet metal panels with large access doors protect the drive components. Elsewhere, tough truck-grade tarp material protects components from dirt, while saving weight and costs making this unit budget friendly. Rolling up the tarp sidewalls gives complete access to all other components.
The Multistar S3 has the proven structure and high-quality components of the Multistar series. The coarse-before-fine principle delivers high screening quality, allows for shorter screens and also protects the fine screen from large contaminates. The S3 has Komptech's patented CLEANSTAR, a simple and effective self-cleaning system for the screening decks. This keeps throughput and separation performance high, despite variations in the input material. As with Komptech's other star screens, setting the desired particle size is straightforward and done with one touch from the control panel. All components are electrically powered, from grid power or with the on-board diesel generator. The new Multistar S3 complies with Komptech's rigorous Green Efficiency criteria -- meaning top efficiency with low emissions.
Company info
Related products
Related Articles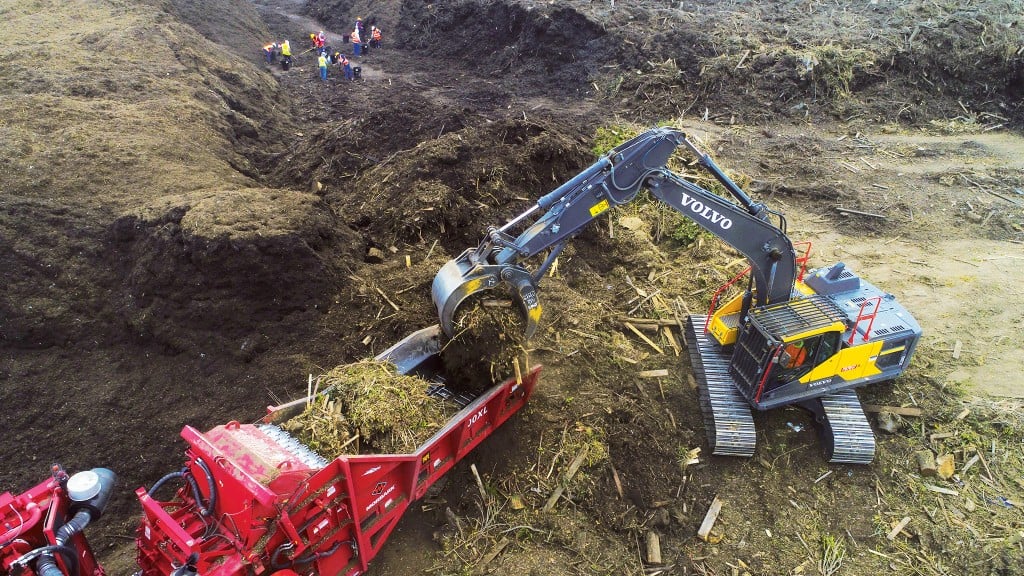 How Agromin is using Volvo equipment to drive sustainability in the compost industry