Burlington County celebrates grand opening of single-stream recycling system
Operating at a rate of 35 tons per hour, updated MRF provides a more efficient recycling process for 162,000 households while employing individuals with disabilities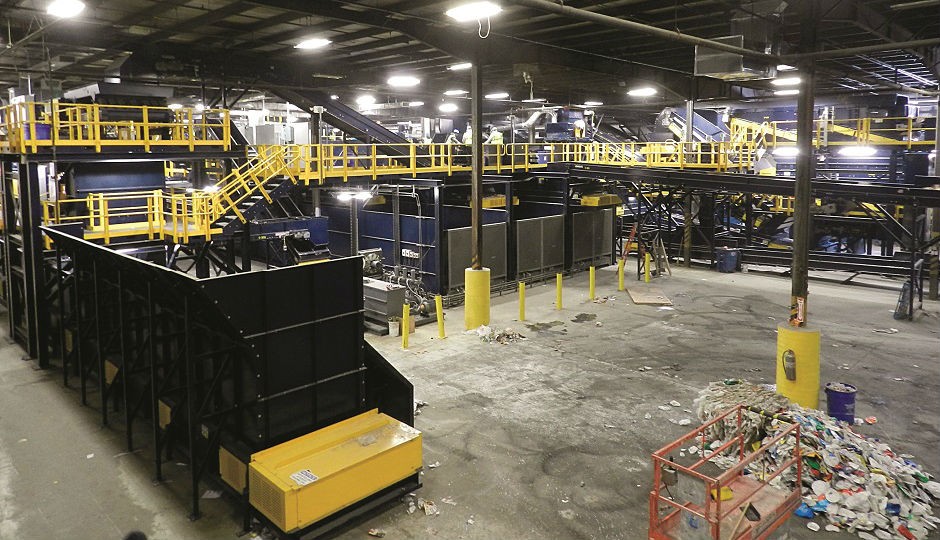 On April 28, Burlington County officials and the Occupational Training Center (OTC) held a grand opening celebration of the new single-stream recycling system at the Robert C. Shinn, Jr. Recycling Center in Mount Holly, New Jersey. Burlington's regional recycling program is funded by the local board of chosen freeholders (New Jersey county government officials) and serves approximately 162,000 households from 40 municipalities. More than 75 people attended the celebration which included guided tours of the newly upgraded system that processes 35 tons of recyclable materials per hour. Equipment for the new system was designed and manufactured by San Diego-based CP Group.
"Studies show that single stream brings with it an increase of 10 percent or more in recycling," said Joseph Bender, executive director of OTC. "At a rate of 35 tons per hour, this new single-stream system is capable of processing 60,000 tons per year, meeting the needs of county recyclers for the next 15 to 20 years."
The single-stream system allows residents to place recyclable paper, cardboard, glass, steel, aluminum and plastic containers into one recycling bin. The materials are later sorted at the recycling centre using state-of-the-art technology, including special screens and optical sorters to separate the various items and materials.
"The implementation of a single-stream recycling process in Burlington County shows our strong commitment to protecting the environment using the most current technology available," said Bruce Garganio, deputy director of the Burlington County board of chosen freeholders. "We are actively working to find more sustainable practices, and facilitating environmentally friendly choices for our nearly 420,000 residents."
Since 1982, the OTC has operated Burlington County's regional recycling program. Today, the program serves as one of the largest and most successful shared services in the state of New Jersey. The cost of the program is included in tipping fees with no additional costs to the towns it serves. In 2014 alone, it saved county municipalities $3.38 million in avoided landfill disposal costs.
In addition to protecting the environment, the Occupational Training Center of Burlington County has been a leader in providing employment opportunities to individuals with disabilities. Through the recycling program, OTC employs 55 individuals with disabilities. "At OTC, our mission is to help individuals with disabilities reach their higher potential," said Bender. "Our programs provide disabled adults with the skills and training needed to succeed in the work environment vocationally, socially and personally."
Construction of the single-stream recycling system began on February 17, 2014 and was completed on January 23, 2015. The lead contractor on the project was Dandrea Construction, based out of Berlin, N.J.
"As a resident of Burlington County, I had a personal interest in seeing the successful completion of the single-stream recycling facility," said John A. Dandrea, Dandrea Construction president. "The construction team assigned to this project was able to minimize the downtime of the existing plant. They overcame several unforeseen conditions and were able to complete the project ahead of schedule. I am very proud to have played a part in the transformation of this recycling facility."
The system uses advanced sorting technology from the CP Group including a drum feeder, multiple screens with proprietary disc technology, glass trommel and glass cleanup system, multiple magnets, two MSS Aladdin optical sorters and a pair of two-ram balers.
"The upgrade of the dual stream system to a new state-of-the art 35 tons per hour residential single-stream system was a smooth conversion," said Patrick Nicol, CP Group sales engineer. "While adhering to the OTC's mission to train and employ individuals with disabilities, the new sorting system utilizes the latest screening and automated sorting technologies and configuration, offering maximum flexibility for today's and tomorrow's material stream compositions. We are proud to be part of such a successful project."