Optical sorting machine uses high-speed detection to analyze belts in less than 1 millisecond for high volume sorting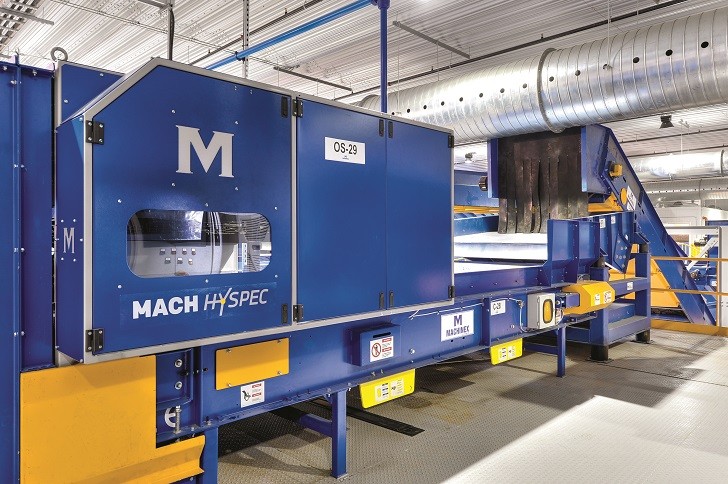 At this year's Waste Expo, Machinex Group officially introduced its latest optical sorting machine, the MACH Hyspec. Machinex says that with this new and powerful optical sorting machine, the company can now offer all sorting solutions under one roof.
Using a technology made more efficient by a high speed, short wave infra-red (SWIR) hyperspectral detection system, the MACH Hyspec was developed by a specialized work cell of the Machinex R&D department. The different models available can detect different material types, such as plastics (PET, HDPE, PVC, LDPE, PP, PS, etc.) and fibre products, including carton containers detection, wood product recognition and wood-by-grade (ie. natural versus painted). In addition, the optical sorter can have the option of colour recognition and a metal detector.
The MACH Hyspec can be used in different types of material recovery facilities, such as single-stream, C&D and municipal solid waste, as well as a range of applications.
According to Machinex, this machine exceeds industry standards by using a high-speed detection system that takes less than 1 millisecond to analyze the belt, allowing for the processing of a high volume of material in a short amount of time. The higher depth field detection of 430 mm on the belt has an unsurpassed efficiency on ejection of rolling objects. Maintenance managers will also appreciate this machine because there are no moving parts used in the optical and detection system. The risk of fire is reduced to a minimum by unique, patent-pending light system technology, creating diffused light that generates low heat on the material passing through the sorter.
"For over 12 years, we have integrated optical sorting into the systems we design and were supplied by European manufacturers," said Pierre Paré, CEO of Machinex Group. "For a few years, with the collaboration of the INO services (National Institute of Optics) we have been developing our own range of optical sorting machines. The goal is to become more self-sufficient in our supply and have a machine that better meets our standards. Our customers can now benefit from a complete solution with Machinex equipment and service."
"This is a major benefit for our customers, as we can now provide a single source system for almost all equipment," added Chris Hawn, Machinex sales manager. "Machinex is renowned in the industry for its reliable systems, high quality products, and personalized service, so customers can have great confidence in this new product."
Since 2013, Machinex says they have already installed several MACH Hyspec systems at customer facilities throughout Canada, the United States and the United Kingdom, all of which have achieved excellent sorting quality.
"As a national company with MRF operations in several U.S. states and Canada, we have experience with optical sorting equipment from various vendors," said Brendon Pantano, district manager at Progressive Waste Solutions, Miami, Florida. "The Mach Hyspec optical sorter that we are using to sort PET at our Miami facility has not only surpassed other machines in efficiency and purity, but has also changed our mindset about the expectations we should anticipate from any optical sorter we purchase going forward."
Related Articles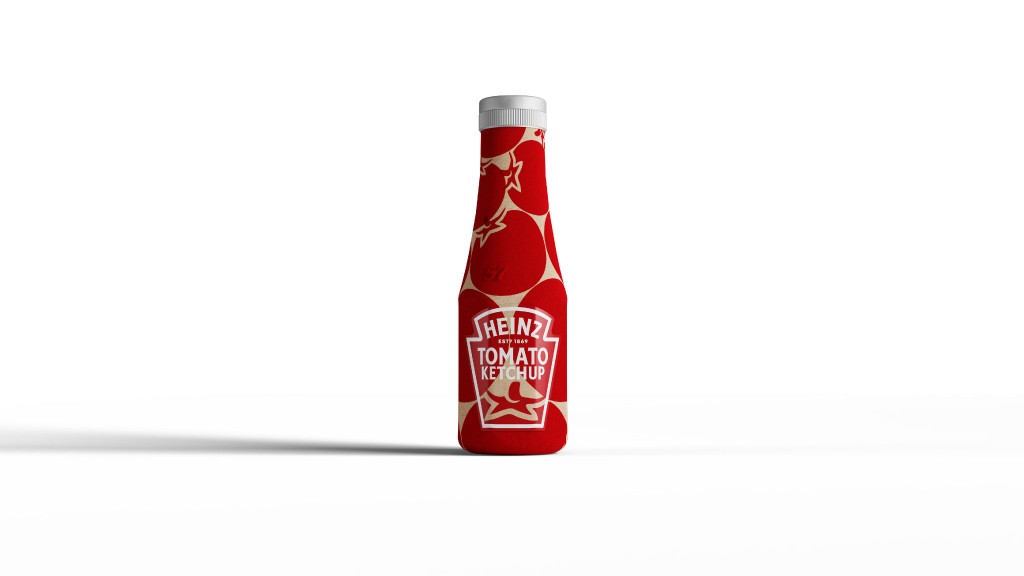 Kraft Heinz partners with Pulpex to develop and test recyclable paper condiment bottle