National Waste & Recycling Association Honors Rehrig Pacific's Mike Schwalbach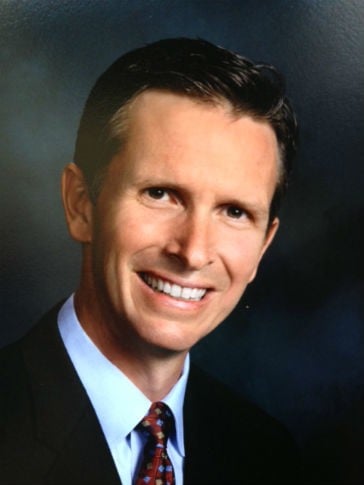 Rehrig Pacific Company, a world leader in logistics solutions for the waste, recycling, and resource management industry is pleased to announce that the National Waste & Recycling Association (NWRA) has honored Mike Schwalbach, Vice President – Environmental Business Group at Rehrig Pacific with the 2014 Member of the Year Award.
NWRA presented the award to Schwalbach at the 47th Annual WasteExpo Conference and Exhibition – North America's largest solid waste and recycling tradeshow. "The waste and recycling industry strives to collect, recycle and innovate with the exemplary leadership, dedication and service Mike Schwalbach has demonstrated, and his recognition is well deserved," said Sharon H. Kneiss, president and CEO of NWRA.
In 1990, Schwalbach began his career at Rehrig Pacific as Plant Engineer prior to becoming a Sales Representative for the Northern California, Nevada, and Utah regions. He later became the National Sales Manager for the Western Region. He currently holds the position as the Vice President for Rehrig Pacific's Environmental Business Group.
"I am honored by this award," Schwalbach said. "Rehrig Pacific has provided a tremendous platform and culture of autonomy where 'quality people make quality decisions' and being part of the Rehrig family as well as this industry for 25 years is gratifying. I am fortunate and proud to work with friends on my team and in the industry."