RMT Equipment Moves Headquarters to Blainville, Quebec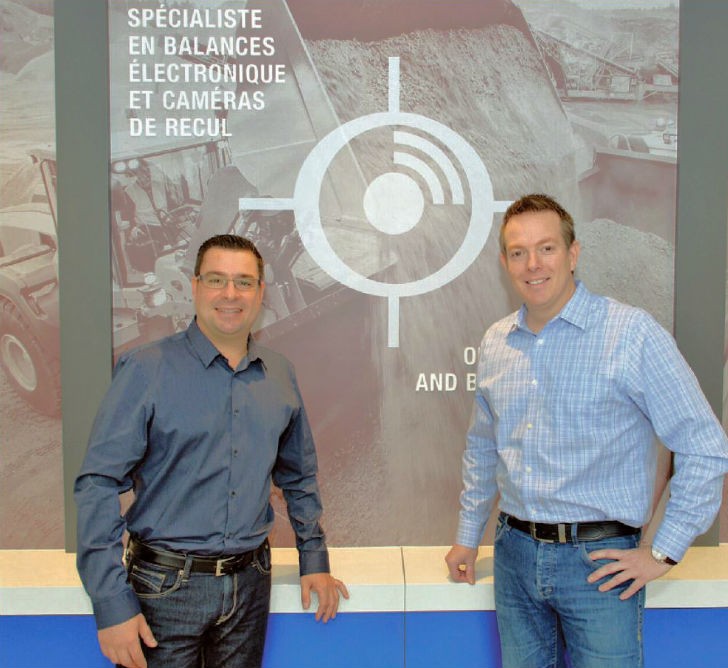 RMT, a leading North American distributor of onboard weighing and backup camera systems specially built for heavy equipment, has opened its new 6,000 sq. ft. head office and warehouse facility in Blainville, Quebec, near the international transportation hub of Montreal.
Designated as the North American headquarters for global manufacturing including VEI Loader Scales, TRACK-VISION Safety Backup Camera Systems, SciTronics belt scales and metal detectors, and BRT onboard truck scales, the Blainville facility integrates a wide range of resources for parts and service support, factory training and product development.
"The new RMT head office increases our warehousing space for products and parts inventories to three times our previous capacity," says Company President Marc Lefebvre. "It is the perfect home for the most complete product line for in-motion accuracy and safety on heavy equipment machines."
The new location features a fully equipped training center with hands-on learning and interactive media for dealers and customers and its modern interior design provides natural lighting and lines of site for easy interaction amongst RMT's head office team.
"Our new home prepares RMT to support the continued growth of opportunities for new dealers and new products," says Hugo Lariviere, VP Sales & Operations.
More from Industry News
Single-Ram and II-Ram High-Capacity Balers
At Machinex, we've been designing sorting systems for over 35 years, so we know how essential it is for MRF operators to have a baler they can trust and not worry about its operational reliability. This is why we design and manufacture reliable single-ram and II-ram high-capacity balers to specifically help optimize their operations.
Watch the video of our expert who presents the main features of Machinex balers delivering these important benefits:
Easy & accessible maintenance
Reduced maintenance & bale handling costs
Energy savings
Optimal bale density
For C&D recyclers, waste haulers, demolition contractors and landfills, there is a growing opportunity to profit from rethinking processes. Although every operation is different, by streamlining the front end of the C&D operation processes with purpose-built technologies, recyclers can tap into new end markets, accommodate higher material volumes, stay ahead of regulatory restrictions, increase recovery rates and add commodity revenue, while decreasing labor and other costs.
Download the new eBook to learn about:
Finding opportunities in the alternative to landfilling C&D
How facilities can increase their profits from C&D
Using the right C&D processing technology in the right locations