Appliance and HVAC de-manufacturing facility first of its kind in North America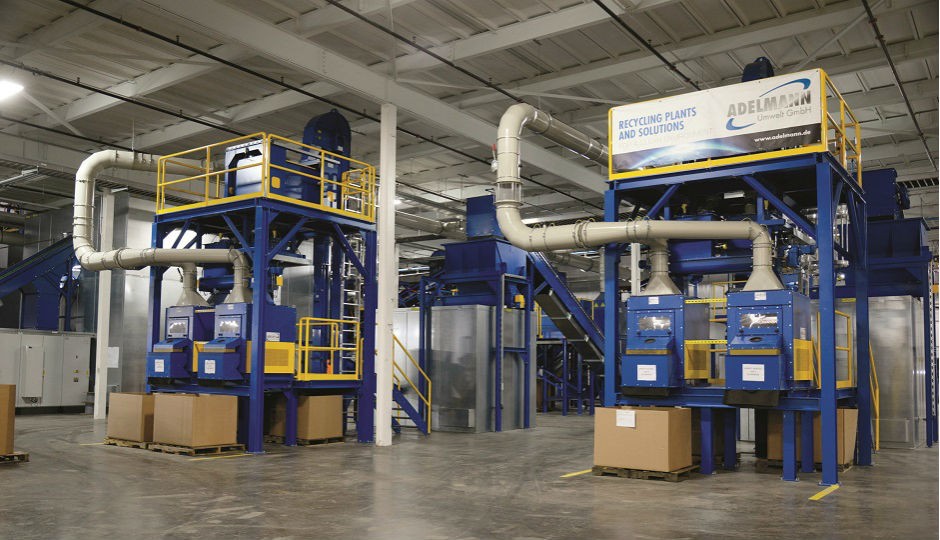 Recleim was established in 2012 with the goal of developing and bringing to market an end-of-life commercial and residential appliance de-manufacturing facility in Graniteville, South Carolina. In October, 2014, the company completed the process of converting a former textile mill, known as Hickman Mill, into their main de-manufacturing centre for appliances and other products.
On February 27th, Recleim held the official grand opening of the facility. The company says it is the first in North America to feature an entirely closed-loop resource recovery process for end-of-life residential and commercial appliances. Using exclusively-licensed recycling technologies, Recleim de-manufacturers household appliances as well as HVAC systems, vending machines and related electronics into commodities such as plastic, aluminum, copper, steel and pelletized foam, which are sold for reuse. Recleim also says they reduce landfill waste significantly by recovering over 90 percent of components in the appliances processed and by properly disposing of non-recyclable materials.
"We have the only plant of this type anywhere in North America," says Douglas C. Huffer, president and general manager of Recleim. "We want the community to know that we're open for business. Companies are increasingly aware of their environmental impact and are taking steps to ensure appliances are responsibly recycled at the end of their useful lives. We have the best technology to do that."
A marriage of leading European-built technologies
The new Hickman Mill de-manufacturing facility in Graniteville is designed to be both environmentally-sound and highly efficient, with the potential capacity to handle in excess of 60 million pounds of incoming product. "We converted an old textile mill, approximately 110,000 to 120,000 square feet, into a lean manufacturing environment," explains Huffer. "This means single-piece flow. You won't see piles of refrigerators or dishwashers sitting outside in our lot, like with most recyclers and scrap yards.
"Where we feel our advantage is with this facility, is that our equipment is not only designed for the separation of metals and plastic, ferrous and non-ferrous, but it gives us the ability to destroy 99.99 percent of all CFCs. We've also put manufacturing processes in place to extract as much value as possible from the incoming end-of-life product."
Shredding and separation equipment installed at Recleim's facility, in the fall of 2014, is manufactured by Adelmann, based out of Germany. For the company's CFC (chlorofluorocarbon) elimination technology, used to destroy 99.9 percent of all CFCs and foam refrigerant product, Recleim's equipment provider is LESNI based out of Denmark and the UK.
"This is the first time that Adelmann and LESNI have combined to supply a U.S. facility, and married their technologies together, with respect to shredding and CFC destruction," says Huffer.
A range of infeed
Recleim works closely with local municipalities and counties which have collection sites for end-of-life appliances, both commercial and residential. These are primary sources for feedstock, along with materials coming from major manufacturers, distributors and even major hotel chains and apartment complexes.
Initially, the different product streams coming into the facility (from a surrounding area of about 400 miles in radius) have included mainly end-of-life home appliances such as refrigerators, washer/ dryers, freezers, stoves, ovens, cook-tops and dishwashers, as well as heating and air conditioning equipment.
Recently, the company announced several key agreements with major commercial suppliers to process their end-of-life products, including BSH Home Appliances Corporation, Pepsi Bottling Ventures and the South Carolina Association of Heating and Air Conditioning Contractors. Through their newly established partnerships Recleim will be handling an increasing amount of commercial appliances, including refrigerated soft drink vending equipment, as well as residential HVAC equipment and air conditioning systems.
"If you look at manufacturers like Bosch and some of the major soft drink companies out there, their consumers are looking for companies that have established end-of-life product sustainability programs," says Huffer. "We can bring a competitive advantage for companies with respect to sustainability.
"We pick up and transport most of our product from collection sites. We have a team that works with companies, appliance manufacturers, bottlers, heating and air conditioning companies, and we put together a program for them."
Currently, Recleim does also have a component to their facility to deal with e-waste products, such as the circuit boards included in home appliances, but they do not deal with computer hard drives and TVs yet. Huffer says it is part of their business plan for the future.
Not your average recycler
Huffer says there are major differences between Recleim and other recyclers in North America.
"I don't even look at Recleim as really a recycling company," explains Huffer. "We're more of a de-manufacturing company, though it could be argued either way. Our end products are steel and plastics, non-ferrous and ferrous, copper – and that is sold back into the new product stream, to resellers or mills or plastics processors.
"But there's nobody in North America really doing what we're doing with our equipment and technology," continues Huffer. "There's a lot of recyclers out there in the industry who basically take a refrigerator and just recapture the steel, but the other 20 percent or more of the product goes to landfill.
"Once a refrigerator comes off the truck at our facility, we identify what type it is, it is given an 'asset tag' and it is sent to our pre-processing line. At this point, certain items such as crisper shelves, aluminum shelves and anything of a higher value in its raw state is taken off the unit.
"The end-of-life refrigerator then goes to a main assembly line and is shredded. The gases are sent to the LESNI system for destruction, and through a series of separators, all the different types of steel, foam, plastic and all other materials are separated to a couple of different lines, using optical and other types of sorters supplied by Adelmann. Materials are then sent to a packaging line to be sold back to companies who are buying raw materials.
"In a compressor, there is about six to eight ounces of Freon. Most recyclers and regulators realize we have to recycle the Freon contained in a refrigerator's compressor, but nobody thinks about the two pounds of Freon (used as a blowing agent) that is contained in the foam insulation. And that's really the bigger piece of it."
Recleim is able to capture the liquid from the compressor and all of a refrigerator's foam, de-gas it, and destroy the CFCs using their LESNI system. The end product is like a salt water solution that can be discarded into the sanitary sewer system. The foam (once the Freon is removed and destroyed) also has a very high BTU value, and Huffer says there are some very good opportunities to put it back into circulation as fuel for certain industries.
"In Europe, the kind of recycling we're doing is mandated by law already," he says. "In the U.S. for the most part, recyclers are not mandated to concern themselves with the two pounds of gases that are released into the atmosphere when an end-of-life refrigerator is shredded. At Recleim, we eliminate this release of gases completely, and we are in excess of 95 percent recovery of materials on endof- life appliances and other products.
"Certainly, Hickman Mill is now the flagship facility for Recleim," Huffer concludes. "There are other locations outside of the U.S that we are looking at, and we are investigating for future plants two, three and potentially plant four."
Related Articles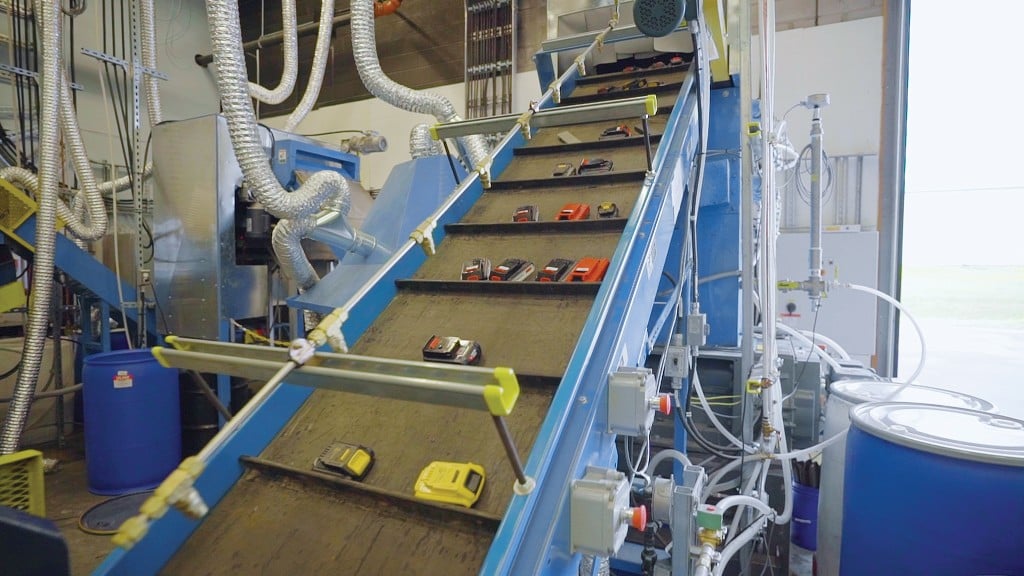 Li-Cycle appoints Richard Storrie as regional president of the Americas