Preventing Theft and Vandalism at Recycling Facilities
Remote interactive surveillance provides security and operational advantages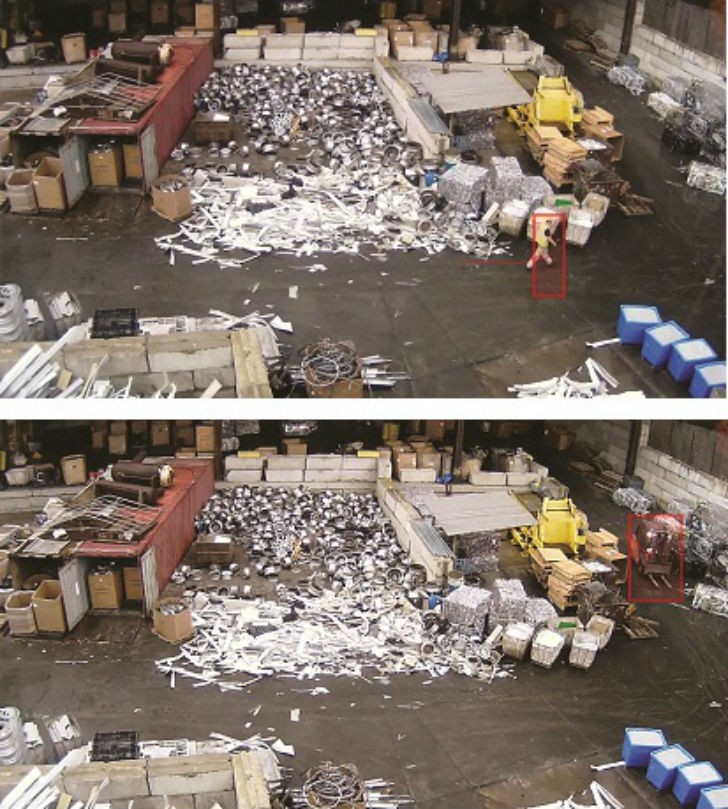 According to the U.S. Department of Energy, the average cost for metal theft in U.S. states amounts to approximately $1 billion each year, excluding the price for repairing properties. [The situation is relatively similar in Canada.] Because owners of recycling yards may not be able to stop professional thieves and crafty vandals from stealing their copper and other metals, remote interactive surveillance can drive value by making theft extremely difficult for perpetrators.
Security challenges related to recycling facilities
In devising a theft and vandalism prevention solution for a recycling site, one has to take into account the physical challenges found at most recycling facilities. For example:
Barges, labyrinths of conveyor belts, drum magnets, optical sorters, ballistics separators, and heavy machinery make it difficult to monitor an entire site.
A massive amount of materials, including flammable areas such as fluff piles, and huge machines inhibit visibility of the entire site.
The locations of buildings, loading docks, machineries create multiple hiding places for would-be criminals.
Lighting conditions are not always ideal.
Any or all of these factors can restrict visibility for a security guard on patrol. It can also restrict the effectiveness of a passive camera system.
Advantages of remote interactive surveillance
By far the biggest advantage of a remote interactive surveillance system is that it deters theft and vandalism before it happens. An "intelligent" camera system that is being monitored by a "remote security officer" provides the capability to protect a large site by effectively allowing a guard to be in multiple places at one time, and to address the perpetrator in real time with a live remote security speaker. To be most effective, each camera is programmed with sophisticated analytics to identify and analyze noted behaviour.
Conversely, a traditional security guard can only be at one place at one time, and his or her view might be blocked by a piece of recycling machinery or otherwise obscured by poor lighting or weather conditions. Savvy thieves and vandals are quick to figure out how to track the patrol patterns of a security guard and can take advantage of when and where the guard is not looking.
A remote coverage solution designed using multiple camera views is going to provide visibility over a much larger portion of the site. Further deterrent value is added by a surveillance system's interactive capability. For example, when a remote security officer sees a possible intruder on camera, he or she can speak directly to the subject in question. If the individual is a threat, police are summoned immediately.
A remote interactive surveillance system is useful for perimeter protection, for keeping people out, as well as for monitoring specific assets and dangerous areas that are prone to fire. While recycling facilities are often quite large, a mobile camera solution can be positioned to watch a specific section of the facility. At the same time, cameras can also be stationed to provide license plate capture to help monitor site traffic, and thermal cameras can be used to pick up on heat signatures in low-light conditions as well as dangerous heat levels in fluff piles.
Outside of the security benefits, the operational advantages of having footage and data detailing what goes on during the day at a recycling site can also pay significant dividends.
Eyewitness Surveillance secures and serves some of the largest metal recycling companies in the Mid-Atlantic region of the U.S. Not only have Eyewitness Surveillance systems been able to prevent material theft from the yards where they are installed, but we have also been able to provide clients with video footage of their daily operations. This footage enables them to analyze the placement and movement of materials and create more efficient processes. Video footage has also helped these clients improve safety procedures and address OSHA compliance issues, potential worker's compensation claims and employee concerns.
Finding the right remote interactive surveillance partner
There is no question that having remote interactive surveillance at a recycling facility offers a number of advantages when it comes to theft and vandalism prevention, as well as overall operations. But to find the right surveillance partner, the correct questions need to be asked.
Probably the most important element to look for in a remote monitoring partner is industry-specific experience (i.e. experience in the scrap or municipal waste and transportation industry). In addition, the vendor should offer a central station with remote security officers who are not only trained on the systems being used but also in the vertical industries that they service. The vendor should also be able to show that they have a comprehensive and proactive service model for responding to service issues.
In the final analysis, a remote surveillance system is going to give a recycling facility operator not only peace of mind that their business is being protected after hours, but also a wealth of information about what goes on at the yard during the day related to operational efficiencies, safety and health compliance.
Related Articles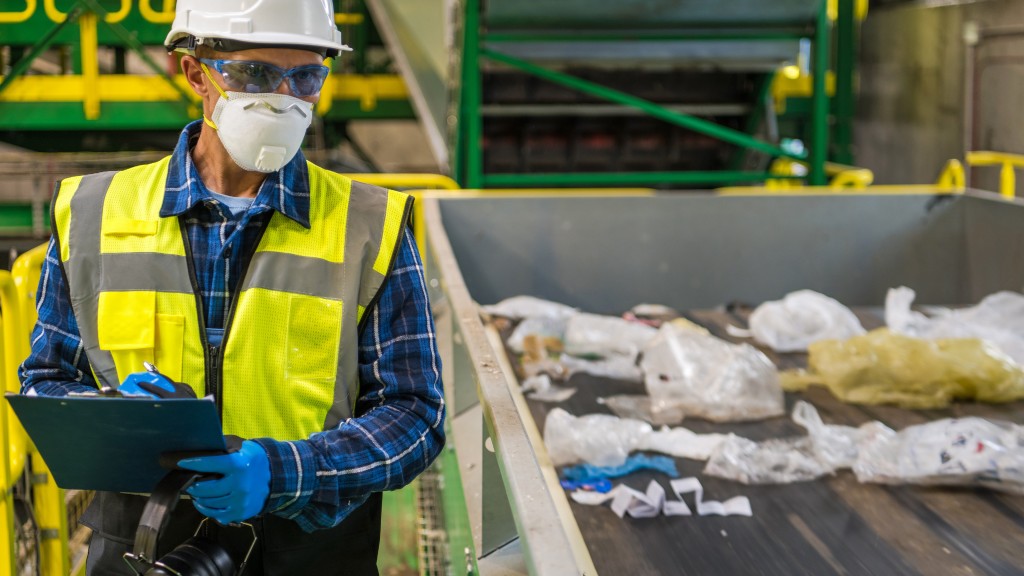 Global Recycling Standards Organization appoints new interim executive director