BHS Names Ted Pierpont Director of Sales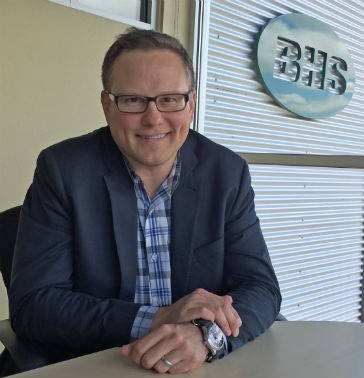 Bulk Handling Systems (BHS) has named Ted Pierpont Director of Sales, reporting to President John Warne. Ted will lead the BHS Regional Sales Managers and internal team, directing the sales process for BHS' integrated solutions for the Mixed Materials, Single Stream Recyclables, Construction and Demolition (C&D) Debris, E-Waste, Plastics and Waste-to-Energy industries, among others.
"During my career I've continually been drawn to technology leaders operating in rapidly developing markets. With BHS, I feel fortunate to have found a clear example of this," Pierpont said. "I'm looking forward to working with an impressive team of sales professionals to bring innovative solutions to our customers, enabling them to exceed their profit and diversion goals."
"BHS has undergone a period of tremendous growth in recent years, bringing to market ground-breaking systems and uniting best-in-class technologies under one roof." said BHS President John Warne. "As we usher in a new era of sales leadership, it was important to find someone with the acumen to not only understand this often complex environment, but to strategically lead our entire team towards What's next. We're fortunate to have found someone of Ted's caliber. A proven executive who has successfully led large-scale sales operations in highly technical applications, he will be highly instrumental to our future success," Warne went on.
Pierpont holds a Bachelor of Science degree in Science-Business from the University of Notre Dame. He has more than 20 years of sales leadership experience, including roles of Global Senior Sales Executive and President. Most recently, Ted was the Director of Sales for a large scale high-tech equipment provider and previously was an Assistant Director of Sales and Marketing for a "Big Five" consulting firm.