Volvo H-Series Wheel Loaders Master Durability and Efficiency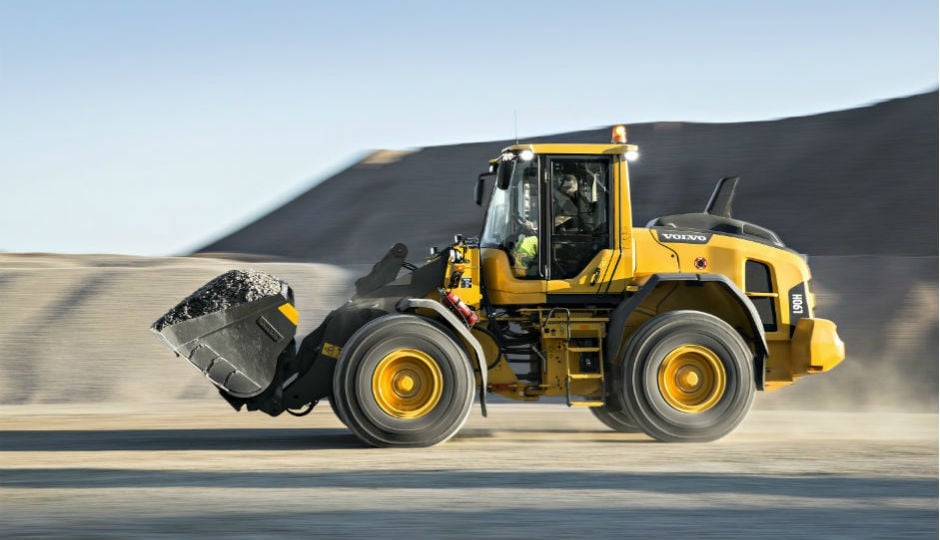 The new Volvo L60H, L70H and L90H wheel loaders are versatile machines equipped with an efficient engine for increased productivity and reduced fuel consumption in a variety of applications.
"Each machine features a robust powertrain, designed and built by Volvo. Thanks to years of development, this Volvo Powertrain offers unrivaled durability and longer component life," explains Eric Yeomans, North American product manager for the L60H, L70H and L90H wheel loaders.
Equipped with Volvo 6-liter diesel Tier 4 Final/Stage IV engines, these wheel loaders deliver high torque at low engine rpm for industry-leading performance and fuel efficiency.
The Volvo L60H, L70H and L90H are built with unique Torque Parallel (TP) linkage for the best versatility and front visibility. The TP linkage combines the benefits of Z-bar and parallel linkage to deliver high breakout torque and excellent parallel movement throughout the entire lifting range. The operator has full control over the load for increased safety and productivity. Double seals on all linkage pins retain lubricating grease and prevent dust for outstanding durability and long machine life, and the TP linkage geometry provides excellent bucket roll-back angles for increased stability and less spillage.
For enhanced durability, these machines are equipped with a counter shaft transmission that can endure high levels of stress, and various tailored settings can be selected by the operator to match all applications from short cycle truck loading to long distance load and carry operations.
For more versatility in all applications, these machines are equipped with a 100 percent differential lock on the front axle, which provides outstanding traction and rimpull on soft and slippery ground, minimizing wheel spin and tire wear.
These wheel loaders are equipped with the latest technology dedicated to reducing fuel consumption and engine emissions. The Volvo L60H, L70H and L90H are equipped with an eco pedal featuring a push-back mechanism that engages when engine rpm is about to exceed the most economic operating range. The operator senses the resistance and reduces pressure to continue within this range. If full engine speed is needed, the push-back mechanism can be easily overridden.
Designed to deliver an outstanding performance every time, these wheel loaders feature load-sensing hydraulics that perfectly match power to the application, increasing fuel efficiency and precision. This system makes power available for rimpull, providing easier penetration for increased productivity. With help from variable displacement piston pumps and precision control levers, hydraulic power is delivered according to demand.
When compared to previous models, the Volvo L90H delivers increased engine power, torque and an improved hydraulic flow rate. The excellent engine output and hydraulic flow ensures harmony between the drivetrain and the hydraulic system for improved fuel efficiency. This machine is also equipped with a longer wheelbase for outstanding stability.
Company info
Related products
Related Articles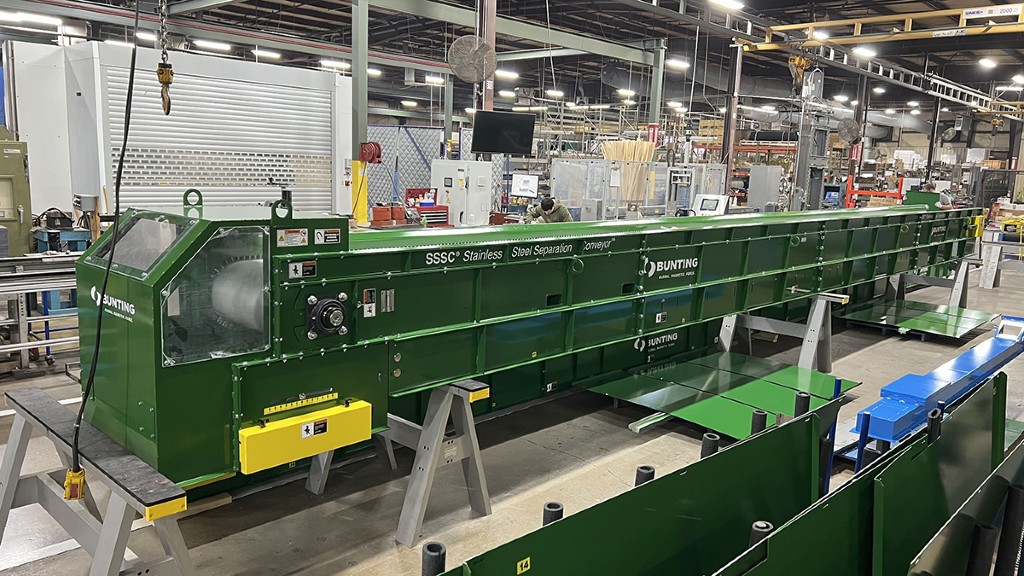 Bunting builds company's longest stainless steel separation conveyor for recycler in North Carolina