Optimax 950 Mid-Weight Loader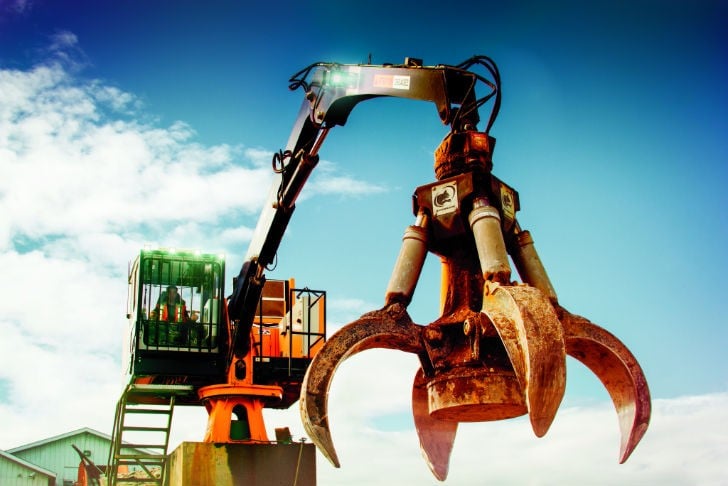 Rotobec's Optimax 950 mid-weight loader is designed to push the boundaries of capabilities in its class. The Optimax 950 comes standard with an 18,000-pound maximum lift capacity, 75-hp high-efficiency electric motor and a standard 27-foot heavy-duty boom. Other key features include a 38-inch slewing ring, 4,200 psi operating pressure and 35cc dual swing motors.
According to Rotobec, in addition to the tough handling pedigree that comes standard in all of the company's loaders, the Optimax series has been engineered to be adaptable to every conceivable application and environment. The loader is available in the following configurations: SM-X (with power unit and operator station on loader); SM-R (with remote power unit and operator station); the SM-W (with power unit on the loader and a remote operator station) and the SM-H (with a remote power unit and operator station on the loader.)
The cab of the Optimax 950 is the largest available in its class. An ergonomic seat and optional heating and A/C offers operator comfort, and a pressurized cab can be added for extreme working environments. Shown here is the Optimax 950 loader with a 4-tine Rotobec Orange Peel Grapple with Mag Grab.