30-foot discharge and thrower option available for Beast XP-Series Recyclers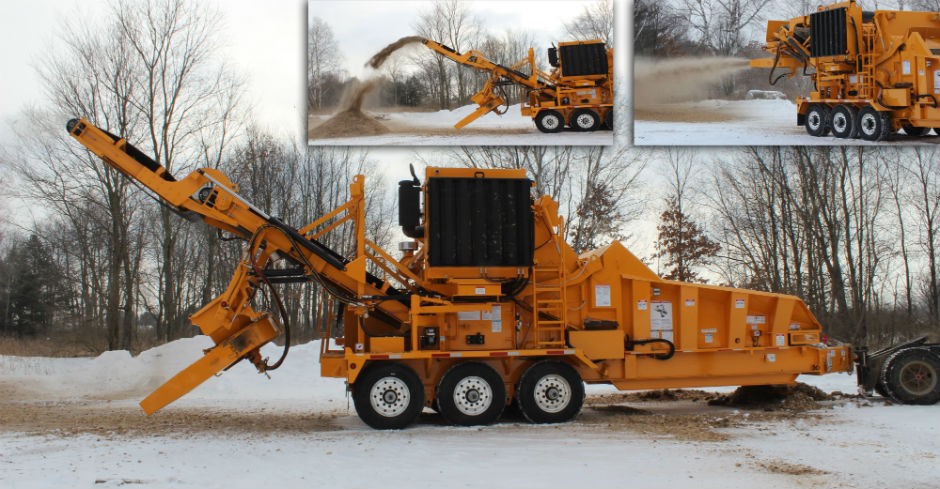 The new discharge conveyor option for Beast recyclers provides both a 30-foot-discharge conveyor and a thrower, so operators can load both open top and end-loading trailers.
The 30-foot conveyor acts like a standard discharge on the Beast – providing a tall platform to pile mulch, chips, or other products or load them in open-top trucks. But with the thrower, operators can easily broadcast the end product across a jobsite or load open-end trailers quickly and efficiently.
"This is a unique option. No one in the industry has such a device," said Bandit Industries President Jerry Morey. "The switch from discharge conveyor to the thrower is quick, taking less than a minute. The 30-foot-discharge conveyor is a two-section discharge. When the thrower is operated, the end section of the discharge folds up over the top of the first conveyor and out of the way. The thrower is then hydraulically tilted into position. When the thrower is in place, material is top-loaded into the thrower and discharged at tremendous velocity."
When in use, the thrower is adjustable up-and-down, and can swivel side-to-side to direct the flow of material to fully load chip trailers.
The 30-foot discharge with thrower option is just one of the latest advances on the Beast line that makes them the most productive and versatile horizontal grinders on the market today.
"We are always looking for ways to improve our Beast recyclers and all of our products to increase their productivity and utility to our customers," Morey said. "We listen to our customers and their needs and design products or improvements to meet those needs. With all of the improvements that we've made in the Beast recycler in the last 18 months, we believe it to be the best grinder on the market."
Related Articles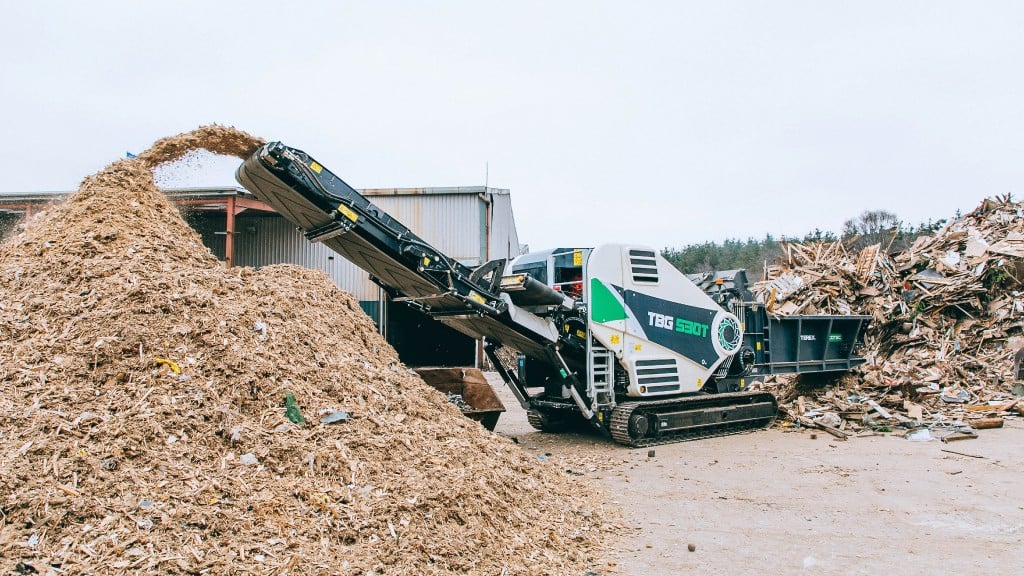 Terex Ecotec's new high-speed shredder ideal for wood processing and green waste shredding