Rules and regulations in C&D recycling
An update from the CDRA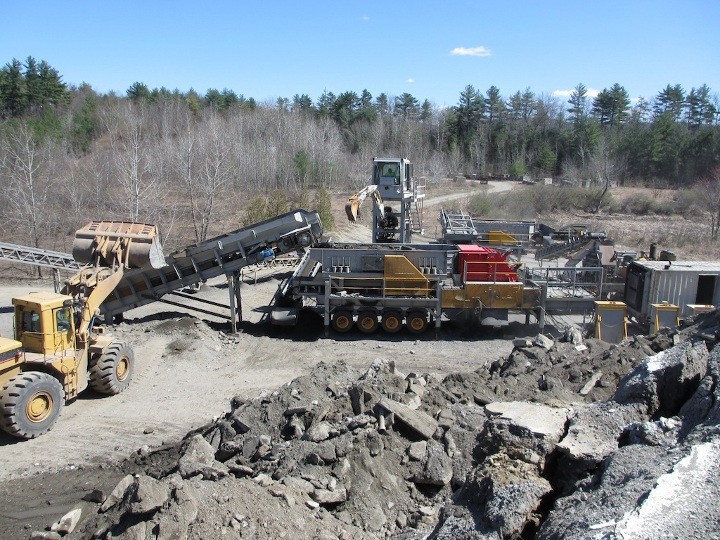 The C&D recycling industry is always affected by large-scale regulatory actions taken by federal governments, both good and bad. In theUnited States there have been recent developments that could eventually have effect outside of the country – in Canada and elsewhere.
Below is an update on some of the actions in the U.S. that the Construction & Demolition Recycling Association (CDRA) has been working on. We present this so recyclers everywhere can be aware of some of the concepts being bandied about in the regulatory community.
Non Hazardous Secondary Materials (NHSM) rule — This regulation was originally proposed some years ago by the U.S. Environmental Protection Agency (EPA) in regards to waste materials used as fuels. The attempt is to determine what is and what is not a legitimate fuel – one that is not hazardous to human health and the environment.
The EPA was mandated to do this by a U.S. Federal Court in response to a lawsuit brought by several environmental non-governmental organizations (NGOs) trying to stop or at least impede the use of tires as a fuel product. The EPA reviewed a number of secondary materials to determine if they met a level of legitimacy criteria as a fuel product, including Btu value, market value, etc.
If the EPA determined the material was not a legitimate fuel, then it would put up difficult regulatory roadblocks with respect to its use in the marketplace. This matters greatly to C&D recyclers who rely on a steady, reliable fuel market for wood to keep their operations economically feasible and to allow for the recycling of a wide variety of materials.
A couple of years ago the EPA announced the first list of secondary materials that they deemed safe to use as fuel – C&D biomass was not part of that group. However, at that time and as the result of pressure brought on by the CDRA and others, the EPA did say it would review C&D wood fuel as a potential, legitimate fuel to be exempted from the rule.
Currently the EPA is reviewing whether to exempt two other recycled materials as fuel in addition to C&D wood: paper production residuals and railroad ties. Once the EPA is finished with the process, the proposed exemptions go to the Office of Management and Budget for review, and then will be promulgated, probably by mid-2015. At this time, we do expect C&D biomass to be exempted from the onerous regulations.
"We do expect C&D biomass to be exempted from the onerous [NHSM] regulations "
Coal Byproducts — There has been a lot of controversy about the byproducts of using coal as a fuel. From those power plants that use coal, ash is created as well as a byproduct from the flue gas desulperhization (FGD) scrubbing process used to remove contaminants from the coal plant's stack emissions. FGD has basically the same chemical composition as natural gypsum, and is used to manufacture drywall. Coal ash has many of the same pozzolanic properties as cement, and is used as a replacement for cement in the creation of ready-mixed concrete.
A series of disposal problems for coal ash prompted the EPA to consider the best way to handle end-of-life issues for the material, of which about 108 million tons are generated annually in the United States and more than 7 million tons in Canada. Of concern to C&D recyclers was that if the agency determined the coal byproducts to be hazardous, in what way would it designate the products (concrete and drywall) made from those byproducts? Would recyclers have to inspect and test every incoming load to see if the material contained FGD for drywall, and inspect coal ash for concrete? That would create a logistical and economic "nightmare" for recyclers that could seriously impact C&D recycling to the point that much of the material would have been sent to landfills.
After questioning from the CDRA, the EPA signalled that it would not hamper the continued use of coal by products by the recycling industry, recognizing it to be a superior method compared with disposal to landfill. This was reinforced recently when the agency announced that coal ash would not be classified as hazardous, relieving the requirement to check for it in end products. With increasingly strict regulations surrounding disposal to landfill and other sites, it could very well lead to more recycling of coal byproducts.
Employee Silica Exposure — The U.S. Occupational Safety and Hazard Administration (OSHA) was set up to promote worker safety and health. More than 10 years ago it originally set out to enact new levels of allowance for employee exposure to silica, which is common in hundreds of products, including many building materials. After several years of study, during which the incidence of silica-related deaths plummeted, the agency proposed incredibly strict levels of exposure for all workers. This included the construction industry, and concrete recyclers in particular because concrete contains silica-containing aggregate and workers could be exposed to fugitive dust. The proposed levels were physically impossible to meet for concrete recyclers – and most of the construction industry for that matter.
This seemed to matter little to OSHA during an extensive three weeks of hearings held on the issue. The CDRA participated with 22 other construction industry associations to respond to the issue, and presented OSHA with a strong argument against the strict-level regulations. The response was part of an unexpectedly large number of comments OSHA received with respect to the proposed regulations.
Currently OSHA is reviewing all comments and is expected to put out a final rule before U.S. President Barack Obama leaves office.
Company info
35 E. Wacker Dr., Suite 850
Chicago, IL Phone: 866.758.4721
Chicago, IL
US, 60601

Website:
cdrecycling.org
Phone number:
866.758.4721
Read more