Compact Pre-Shredder / Main Shredder Combination Processes Up To 45 Metric Tonnes Per Hour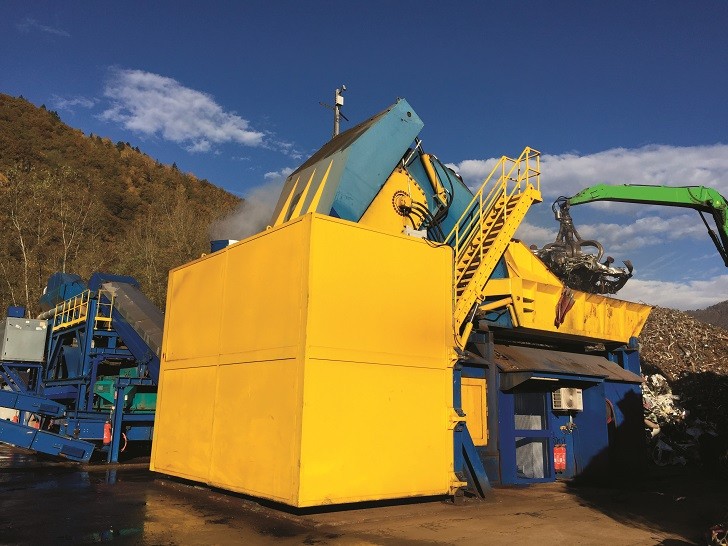 Sicon's EcoShred Advanced features an "intelligent" combination of pre- and main shredder capability, preventing load peaks and consequently optimizing energy management for scrap processors. These German-built shredders are engineered to easily process packaged and mixed scrap, including logs and bales, with average throughput between 35 and 45 metric tonnes per hour, and are ideal as an entry-level system.
In the pre-shredder, scrap is disaggregated and homogenized. In the next step, the main shredder crushes and compresses the prepared material which has a density of more than 1.1 tonnes per cubic metres when it leaves the machine. The result is a homogenous and completely disaggregated, shredded scrap. Plus, because these shredders have an overall weight of approximately 150 tonnes, they are optimally suited for all tasks in heavy-duty shredder operations but do not require special foundation works for stability.
EcoShred Advanced shredders are also equipped with wear protection, which Sicon says many larger systems do not offer, ensuring high reliability and lower operating costs over the long term. Units are driven by commercial 400/460 V low-voltage motors, and the hydraulic gearbox – based on Liebherr components – prevents load peaks and allows "plug-in-and-start" operation. Other key features include: standard full-box-shredding for dense scrap, high-level non-ferrous metal recovery, easy operation using a sophisticated control concept that does not require a dedicated machine operator, and safe access for changing wear parts. The EcoShred Advanced is delivered in three parts and can be installed and operational within a couple of days.