Maggrapple Uses Innovative Design Featuring Magnet That Does Not Protrude Into Grapple Area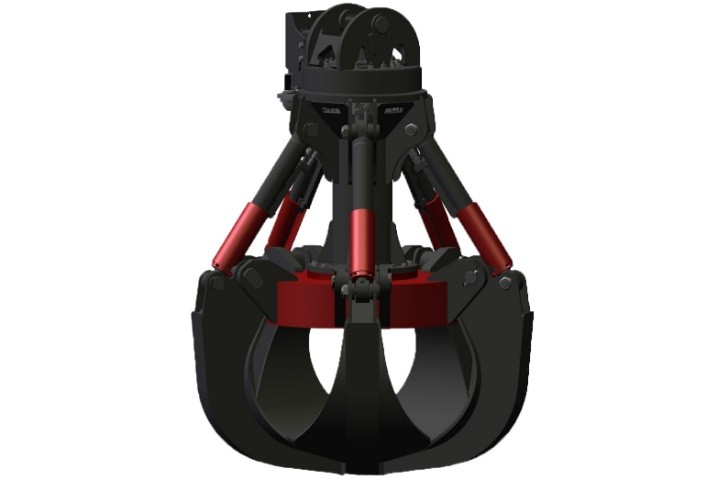 According to Moley Magnetics, the Moley MagGrapple is the only one of its kind in which the magnet doesn't protrude into the grapple carrying area. This allows for magnet use without diminished carrying capacity of the grapple – meaning the fastest possible load times.
Moley magnet grapples are a multi-purpose tool designed to provide 100 percent handling efficiency for all incoming and outgoing material, providing the capability of a grapple with the ferrous metal sorting capabilities of a magnet. 230-V Magnet Grapples (shown here) combine the tines of a standard orange-peel grapple with the capability of a round lifting magnet.
The operator can use the magnet to clean up an area, and use the grapple to increase the lifting capacity and hold scrap while de-energizing the magnet, thus saving on magnet wear and tear. In order to operate the hybrid attachment, the Moley 230-V Magnet Grapple does need a generator and controller. Units feature Hardox Steel construction, the use of premium hydraulic and mechanical cylinder protection, and a 24-month warranty. Various sizes are available, including 0.5 yard to 1.3 yard, 32- through 42-inches.